10 Fun Things To Do In Grenada
If you're already booked or ;you're considering the notion of going to Grenada in the Caribbean, then you'll no doubt be wondering what you might be able to do there to keep you entertained. In this article I'm going to share with you 10 of the most fun things that you can do whilst you're on this beautiful tropical island that has come to be known as the 'Spice Isle'.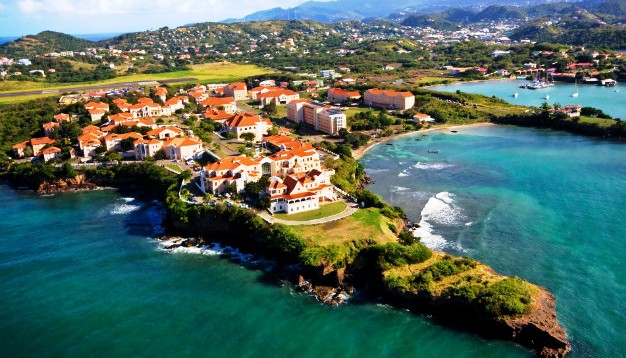 1. Visit the Leatherback turtles nesting. This has to be one of the most amazing experiences known to man. The turtles are huge and they make one realise that they must be left over from prehistoric times. They are at least 6 feet long and 3 feet wide. They land on the beach and as they start to walk towards you to nest, you'll have one of those spiritual moments when you connect with nature.
2. Go to Sandy Island. You can take a fisherman's boat out there and you'll have a real Caribbean adventure. Sandy Island is off the north coast of Grenada and is accessible within just 30 minutes or so. If you stay at a local hotel, they'll arrange the trip for you and pack you off with drinks and will arrange for the fisherman to BBQ his fresh catch for you.
3. Visit the Mona monkeys. Also known as macaque, they cheeky monkeys like to eat insects and fruit for their diet. They came ashore with the pirates years ago and can still be found in the Grand Etang rainforest. Whilst you are up there you may as well take a hike with a local guide to see the flora and fauna.
4. Go to the Grenada Goat Project. This initiative was established to provide a model of a working farm for local farmers to emulate. It's well worth the visit and great if you want to pet the kids or even try the taste of fresh goat's cheese.
Categories: Abacos, Caribbean, Grenada
Tags: Adventure Travel, Beach Vacation, Caribbean, etraveltrips, Family vacations, Friday, Gouyave, Grenada, Hash House Harriers, Keith Mitchell, Romantic getaways, travel, Travel and Tourism