Let's start with the Puglia region, the heel of the Italian boot. A little corner of paradise is nestled in Brindisi, almost at the lowest point of the heel. Its name is Torre Guaceto, a protected nature reserve that has luckily escaped over-development, the fate of so many other beautiful places.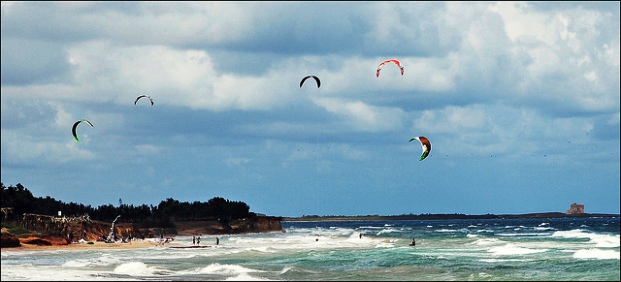 Torre Guaceto gives you the opportunity to discover the extensive fauna and flora as well as relax on the beach. This area being wilder means that you should be prepared to walk a little to get to a perfect spot, but it really is worth the effort. You can also take the advantage of guided walks, cycle tours, kite surfing and snorkelling trips. The visitor centre also organises special events: Open-air plays or star-gazing anyone?
Shall we next move to Sardinia? Porto Pino is waiting for you. Taking its name from a nearby pine forest, Porto Pino is an unspoilt small town. Its beach is divided into two parts: One with gray sand and the most popular given its location near local parking facilities, and one with white sand extending over three kilometres. Both of course benefit from the same crystalline, shallow waters. Porto Pino offers a vast choice of nautical and other sportive activities such diving, wind-surfing, boat rental or horse riding.
Hoping onto our next island, we are now arriving on Ponza. Rumour has it that it was named after Pontius Pilate and the gorgeous sceneries make it a sought-after film location. White cliffs and mysterious caverns mingle with white sandy beaches and the turquoise sea. Located off the coast south of Rome and north of Naples, Ponza is easily accessible by ferry or hydrofoils. The boat journey will give you time to take in the amazing sights as you approach the island.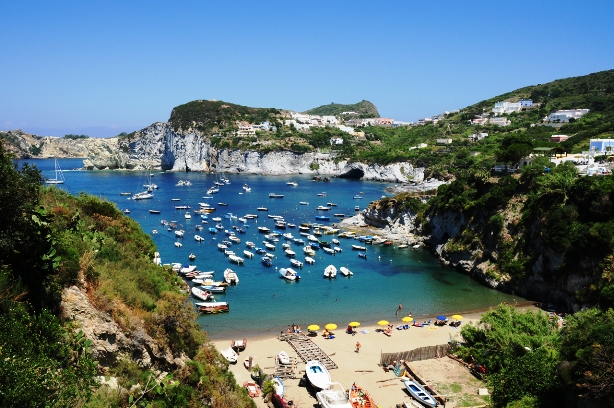 There are an impressive 246 Blue Flag beaches spread all over Italy. To be awarded this highly desirable status the beach must comply with 32 criteria in the fields of environmental education and information, water quality, environmental management and safety and services. The Blue Flag is only awarded for one season at the time and, in a case of not keeping the required standards, may even be removed during the season.