10 Of The Most Romantic Beach and Coastal Destinations
Taking a Vacation just for two is one of the most romantic holiday ideas you can have to treat a loved one, whether you are a new couple or have been together for many years. The following list of top romantic beaches and coastal destinations is not only based on our own extensive research but also based on the suggestions we received from our readers via Facebook and Twitter.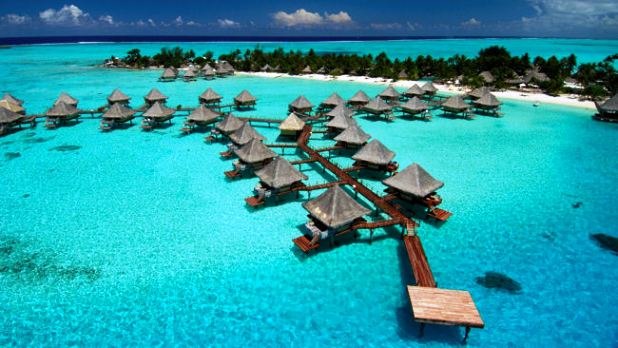 1. Matira Beach, Bora Bora
Situated in a secluded location, white sand and turquoise waters create a truly romantic setting for quiet nights with brilliant sunsets and sun-drenched days. All hotels overlook the white sandy beach and the quiet, relaxed South Seas atmosphere add to the feeling of a romantic beach.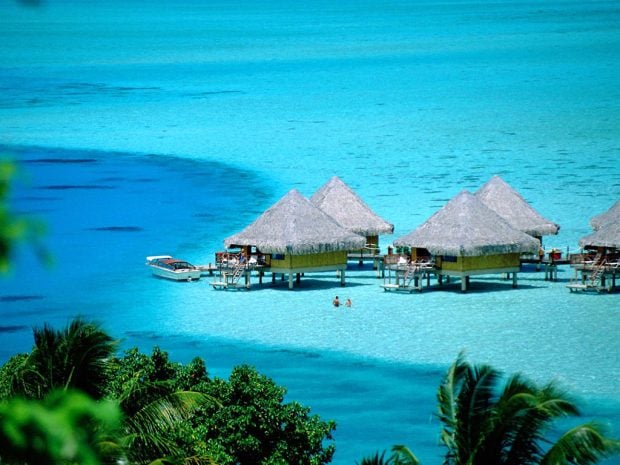 2. Tulum Beach, Mexico
For couples who love to mix recreation with romance, the calm, gentle water at Tulum beach makes for enjoyable snorkeling and swimming. For those looking to leave the crowds of Cancun behind, Tulum offers something a little more romantic: small thatch-roofed hotels and palapas, coral sand beaches and nearby Mayan ruins.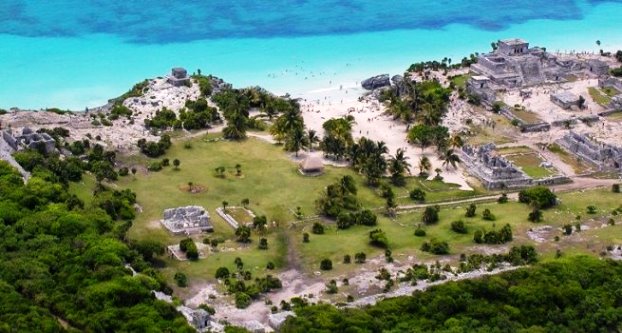 3. Green Sand Beach, Hawaii
Green Sand Beach in the Kauai district of Hawaii gains its greenish tinged sand from the crystals that came from Mauna Loa. The active volcano is rich in olivine crystals that mix with the sand to create the green appearance. The Green Sand Beach is not easily reached; you must have a four-wheel drive vehicle or be willing to hike for a few miles in order to climb the slopes. For this reason, it is usually private and perfect for romancing. You might even see some whales from the coastline.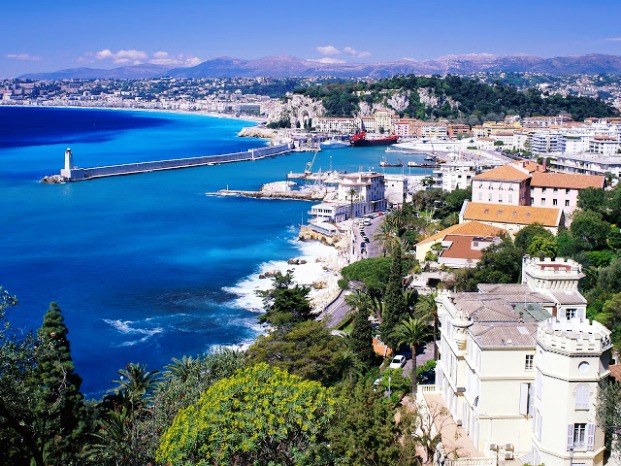 Categories: Amalfi, Bali, Fiji, France, Greece, Haifa, Hawaii, Israel, Italy, Malaysia, Mexico, Middle East, Nice, Tulum, USA
Tags: 10 Of The Most Romantic Beach and Coastal Destinations, Amalfi Coast, Bali, Beach Vacation, Bora Bora, etraveltrips, Fiji, France, French beaches, French Riviera, Greece, Greek Beaches, Haifa, Hawaii, Hawaii beaches, Israel, Italy Travel, Itlay, Malaysia, mexico, Nice, Pacific Ocean, Red Beach, Romantic Beaches, Romantic getaways, Santorini, South Pacific Beaches, Sydney, Top 10, Top 10 beaches, travel, Tulum