2 unique ways to explore Barcelona

Barcelona is a city deeply rooted in Catalan culture and tradition. From human towers (referred to as "Castells") to cava, this region has a bounty of things to do just begging to be explored. We'd visited Barcelona two times before, but hadn't truly experienced the city until our latest trip.
Since we saw the Sagrada Familia (in its infinite construction) on our first visit, we decided to switch things up this time around.  After debating each activity, we voted on our favorites and couldn't have been happier with our choices.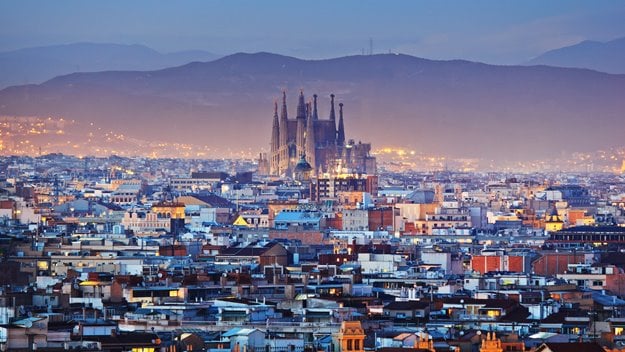 The activities page made it easy to search for things to do, and booking was a cinch. We even arranged an airport pickup and hotel transfer that made our arrival to Barcelona seamless.
Our first tour started with a personal pickup right outside of our hotel. Waiting for us was Nuria, our guide and chauffeur for the day. She was hard to miss as she was standing next our mode of transportation: a motorcycle complete with sidecar. This was my childhood dream in the making. We saddled up—Chris rode behind Nuria while I nestled in the sidecar—and then hit the road.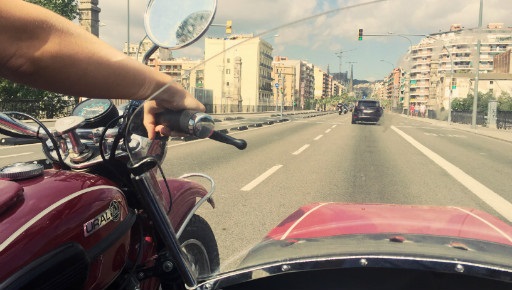 Cruising through Barcelona in the sidecar
There are only four sidecars in the city, and everywhere we went we were met with stares, waves, and enthusiastic honks. Nuria catered the two-hour trip to what we wanted to see in the city. Since we had already seen a few of the more well-known sights, she opted to take us to places we had yet to discover.
Categories: Abacos, Barcelona, Europe, Spain
Tags: Alfonso XIII of Spain, Antoni Gaudí, Barcelona, Barcelona Casa Milà, Catalan language, Catalonia, FC Barcelona, Grafton, Hot Air Balloon, Museu Nacional d'Art de Catalunya, Pyrenees mountains, Sagrada Família, Spain