Football stadiums – or stadia – are generally seen as being some of the most boring pieces of structure around – after all, how far can you deviate in a design that needs to seat so many thousand people all facing the same way? Here are a few iconic stadiums that do stand out, however.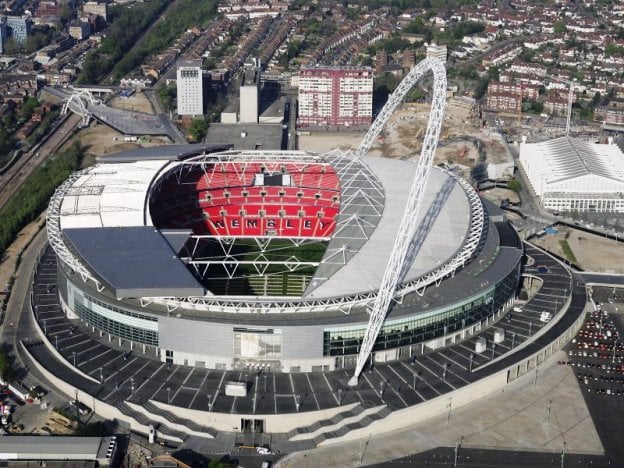 Wembley Stadium
The new Wembley Stadium was built after the old one was demolished because it was dilapidated and struggling to back up its claim to be a world class venue. The new stadium holds ninety thousand people when full and doesn't just host football matches, but all manner of sports and events.
In its previous incarnation Wembley was famous for its twin towers, however, the designers decided to remove these iconic pillars from the new creation and have instead curled a spiralling arch over the arena. It so high that Wembley is now visible from many miles across the city of London, which is well known to have a crowded skyline.
Alas the Olympic Stadium in Munich is no more, having been usurped by the Allianz Arena as the home of Bayern Munich. However, before it's destruction it was the scene of many titanic games of football, including Germany 1 England 5, and, much more pleasingly for the locals, West Germany 2 The Netherlands 1, in the final of the 1974 World Cup.
Its design was just as famous as some of the events that took place there, however, with the striking roof not looking unlike a series of pagoda canopies that surrounded the stadium and kept the fans inside dry.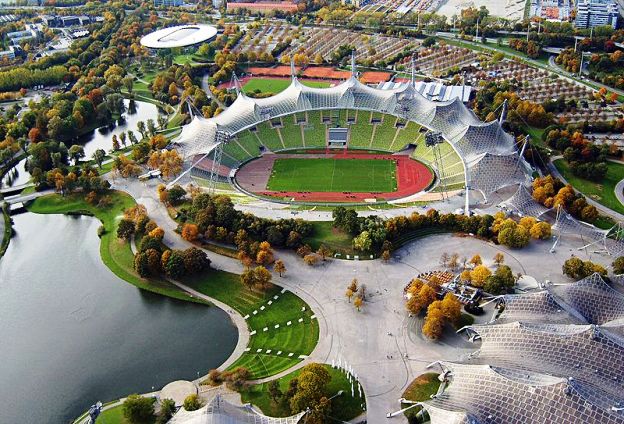 The Camp Nou in Barcelona is one of the legendary settings for football supporters around the world, holding around one hundred thousand spectators when full – which is extremely often – on its steeply tiered banks. The team that plays there – Barcelona – is one of the most successful in the history of the game and is world famous for its attractive style of play and dark red and blue striped jerseys. Many of the biggest stars in the world have played for Barcelona, with Romario, Ronaldo, Rivaldo, Ronaldinho, Xavi, Iniesta and Messi having played for the team in the last twenty years alone.
So you see there interestingly designed stadium all over the world in football, some of which are as interesting and historic as the teams they host. Of course, if you want something more local, then the McAlpine Stadium in Huddersfield is rather eye catching.