As you know, summer is the excellent time to get together with your family. This is the best time to have fun and you can get the best relaxation when you choose the right spot to tour.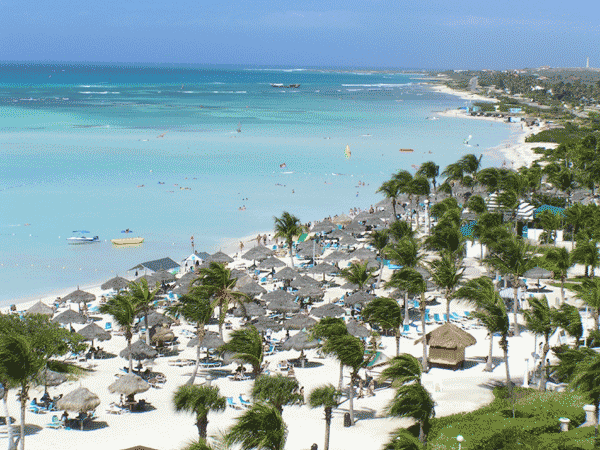 Aruba – The Best Caribbean Destination:
I wish to share details about the 5 best hotels in an excellent place called Aruba. There are many reasons why you should choose this Caribbean spot for your vacation with your family. This is a Caribbean destination that attracts repeat visitors mainly because of the safety aspect. The affordability and convenience are other important reasons to choose this destination.
There are many outdoor activities that you can enjoy apart from the enjoyable stay you can expect from the most luxurious hotels in Aruba.
Accommodations at Aruba:
Let me tell you one thing: Aruba has accommodations suitable for all budgets and styles. As all beaches are open for tourists, finding a place to spend some time with the sand, even if your place of stay is not entirely Surfside is something that can bring you a whole lot of excitement.
Based on the style of your holiday and depending on your needs, you can choose the most suitable accommodation for your family at Aruba. It should be stated that you can expect first-rate service and modern, well-equipped, and clean rooms in any hotel you choose in this Caribbean destination. Now, it is time for us to explore the top 5 hotels in Aruba.
The Ritz-Carlton:

Standing tall along the Spectacular Palm Beach of Aruba, this hotel is actually a new entrant to the luxury hotel category in Aruba. This hotel provides the excellent opportunity to explore the miles of azure water as the hotel provides a stunning view of the Caribbean Sea to the people staying.
With the most remarkable offerings of recreation, wellness, and dining, the exclusive location is another important factor that made The Ritz-Carlton the first among the best hotels in Aruba. With their dedicated event planning professionals, this hotel offers the excellent opportunity for their guests to plan their professional and personal events.
With the extravagant landscapes and pristine beaches, guests are sure to experience a new standard of luxury at their Ritz-Carlton.
Tags: 5 Best Hotels in Aruba, Aruba, Aruba Hotels, Beach Vacation, Bucuti & Tara Beach Resort, Divi Aruba Phoenix Beach Resort, etraveltrips, Family vacations, Hilton Aruba Resort, Hyatt Regency Aruba Resort Spa and Casino, Luxury Hotels, The Ritz-Carlton Aruba