5 Best Hotels in Miami Florida
If you are looking for the 5 best hotels in Miami Florida, you are recommended to remember the quote from George Bernard Shaw that reads "The great advantage of a hotel is that it is a refuge from home life". Yes, the hotel that you choose for staying should give you a feeling that you are staying in a home away from your home.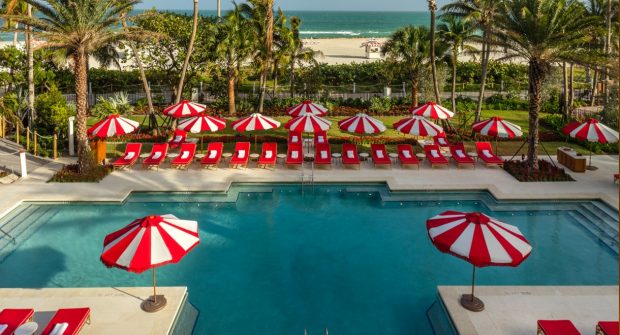 Why choose among the 5 best hotels in Miami Florida?
Michael Mann's saying reads "Miami is one of these great places that are really sensual, physically beautiful place". In such a great world destination, where tourists throng from around the world, I should say that the luxury hotels in Miami will make your trip the most eternal. With these things said, it is time for us to explore the top star hotels in this part of Florida:
Forbes Travel Guide is the best place to start:
As you look for Miami Five Star Hotels with excellent reviews, you can rely on the Forbes Travel Guide announcement. Yes, Forbes Travel Guide announces the Global Star Ratings on a yearly basis. In 2017, some hotels in Miami have won the Star Award from Forbes Travel Guide. So, you can choose the best 5 among them.

Forbes Criteria for evaluation:
In general, Forbes Travel Guide announces the award winning hotels after evaluating the hotels under more than 500 criteria to identify a star rating that takes the guess work out of travel planning and creates a global benchmark, for luxury travel.
Four Seasons Hotel, Miami:

The stellar service and the prime location of this 5-star hotel make her stand out of the rest. It would not be Miami without a little glam and glitz and this hotel on Brickell Key, just outside of downtown, really offers incomparable service.
Categories: Florida, Miami, Miami Beach
Tags: Bal Harbour, Beach Vacation, etraveltrips, Family vacations, Florida, Four Seasons Hotel, Four Seasons Hotel Miami, Hotel, Hotel Deals, Luxury Hotels, Miami, Romantic getaways, Spa Vacations, The Ritz Carlton, The Ritz-Carlton Bal Harbour, Trump National Doral, Turnberry Isle, vacation