Palma de Mallorca has that balmy weather all year round so when ever you're visiting you can head to the beaches of which there are many, but if you want to stay in the capital and have a good day out, try a few of these suggestions.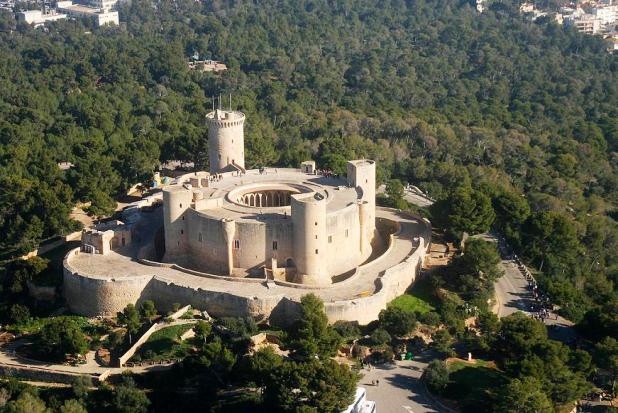 1. Castillo de Bellver
This magnificent and well kept castle is well worth a visit.
Commissioned by Jamie II in 1300, this uniquely round castle took 40 years to complete and was built as a fortress and summer house for the Kings of Mallorca. More recently it has been used as a prison for some pretty famous politicos!
Bellver was a prison up to around 1915. The architecture of the castle contains Roman, Spanish and Arab artifacts has a marvellous view of the bay and the marina. It's easy to reach by car, bus or taxi from the town or your hotel.
This is a perfect place for peace and quiet. Take time out from the bustle of Palma and head north east for a relaxing day on the beach. The restaurant near the lighthouse is great and if you don't feel like driving, go by boat and do a bit of snorkelling.
The views are fantastic!
3. Meander through the old town
You may be there for the beaches and relaxation but no trip is complete without a few hours shopping and the alleyways of Palma certainly offer a wide selection of boutiques, curio shops and curiosity shops!
Let yourself get lost in the narrow streets knowing that the sea is there to guide you back. The small squares you'll stumble across offer a variety of great restaurants, bars and cafe's where you can while away a couple of hours tasting the local cuisine before stocking up on clothing, souvenirs and jewellery!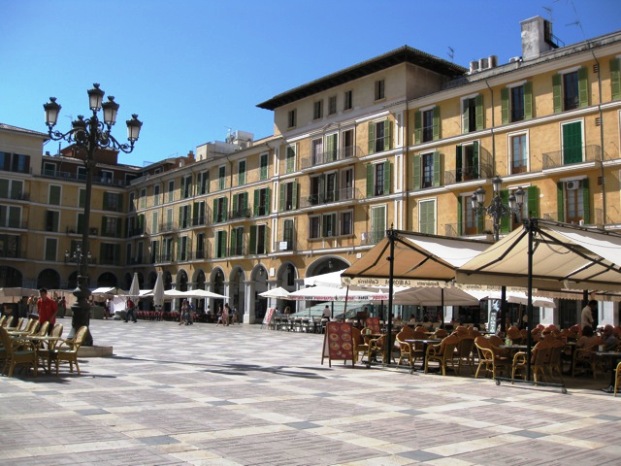 4. Plaza Mayor
This is the inner square of the Old Town and it's really colourful and great for people watching!Street artists perform daily and there's a great open market once a week full of wonderful things to take home with you!
The area around the square boasts a good selection of shopping and ancient buildings dating back to the 14th Century to explore, art galleries and more!
5. The Cathedral
Sitting impressively overlooking the sea this cathedral draws people to it!It's a Roman Catholic cathedral known as Le Sue or the Cathedral of Santa Maria of Palma. Building began here in 1229 but was only completed in 1601! That's at least 5 or 6 generations of builders involved!The town used to be called Medina Mayurka when building first started and an Arab Mosque then stood on the site where the cathedral is now. It began as Renaissance and ended up in Catalan Gothic style and then to top it all, Gaudi added the marvellous spires!
Don't rush this visit as there is so much to see here.
Luckily the cathedral is open from 10am to 6:30pm and it only costs 6 Euros to go in!
Where ever you decide to stay in Palma, it's a great idea to have a day out in the capital as there's so much to see and experience for the whole family.