Singapore is a bustling cosmopolitan city populated with high-rise buildings and landscape gardens. Brimming with a harmonious blend of culture, cuisine, arts and architecture, Singapore is a dynamic city that's rich in contrast and color. In fact, you can even say that Singapore embodies the finest of both East and West.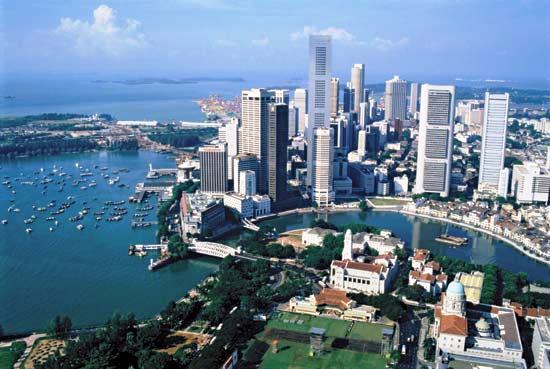 Located in Southeast Asia, Singapore has a land area of about 710 square kilometers, making her one of the smallest countries in the world and the smallest in the region – hence the moniker "The Little Red Dot". Although small in size, Singapore commands an enormous presence in the world today with its free trade economy and highly efficient workforce. Also, her strategic location in the region has enabled her to become a central sea port along major shipping routes.
The other thing that will strike you most about Singapore is its multifarious offering of food – day or night, there will always be something to whet your appetite. With a range of dining options from Peranakan to Chinese, Indian to Malay, fusion and more, you'll be spoilt for choice.
Beyond the history, culture, people, shopping and food, there are many more facets to Singapore's thriving cityscape for you to discover. And these can only be experienced as you immerse yourself in the exploration of this once fishing village turned cosmopolitan city.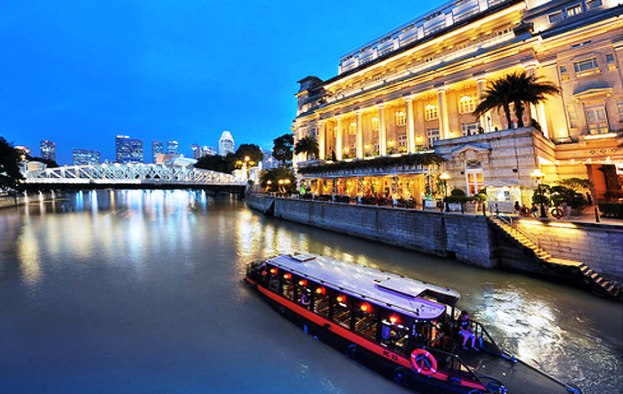 If you are visiting the city with your children, the Singapore Zoo is a must visit. It has more than 3,000 animals which they (and you) will be thrilled to see. The Singapore Zoo has gained much eminence owing to its "open concept". Here you can enjoy watching the animals as they move about freely in the beautiful surroundings.
The Bukit Batok Nature Park is a perfect place to visit for any nature lover. The beautiful picturesque forest and the amazing views of the nearby areas will leave you spellbound. If you love birds, then make sure you go to the Jurong Bird Park. It has about 5000 birds, and in fact has the largest bird collection of the world. You will easily be able to spend hours gazing at the different species.
The Singapore Botanic Garden will draw you a step closer to nature. It has the world's largest collection of Orchids creating a stunning visual display. Make sure to see the Tembusu which is the most unique tree of the island, and is about 150 years old.
Singapore is rich in culture and heritage and you can get a glimpse of this through its museums and art galleries.
The Singapore Art Museum has the largest collection of contemporary and modern Southeast Asian artwork in the world. Amongst the art galleries of Singapore that you must visit, Dynasties Antique & Art Gallery surely deserves a mention. It has more than 8,000 public art pieces of overseas and local artists.
The shopaholics will not be left disappointed in the city.
There are many shopping malls where you can shop till you drop. [email protected] is the perfect shopping destination for one and all. It has a great collection of the most well-known brands, and also has amazing dining options for you. If the idea of malls does not attract you much, there are many other shopping destinations which you surely will love. The Kampong Glam has the Bugis Street Market, the Kampong Glam and the Bugis Junction.
There are many vibrant shop houses, art galleries, curio shop and much more. Chinatown is the largest historic district of Singapore. It has many beautiful pre-war shop houses selling jade and gold jewelry, traditional handicrafts, and fine silk. Interesting events are regularly held in Singapore. If you have already have had your tickets booked, you can collect information about the various events you can witness.
No matter which part of the year you visit the city, you will get to enjoy at least few events. After you have had fun throughout the day, you can visit one of the spas of the city to have the most rejuvenating experience. Get your self relaxed, pampered and prepared for yet another day of fun in Singapore.