Copenhagen has the reputation of being one of the most beautiful capitals in the world. The charms of the city are nothing less than the charms of Paris and London. And it is hard on the pocket as well. It is considered to be one of the most expensive cities into travel in Denmark.
The city offers you an amalgam of historical excellence and innovative modernity. If on one hand the copper spires and cobbled streets will attract you on the other the modern architecture and design will inspire you.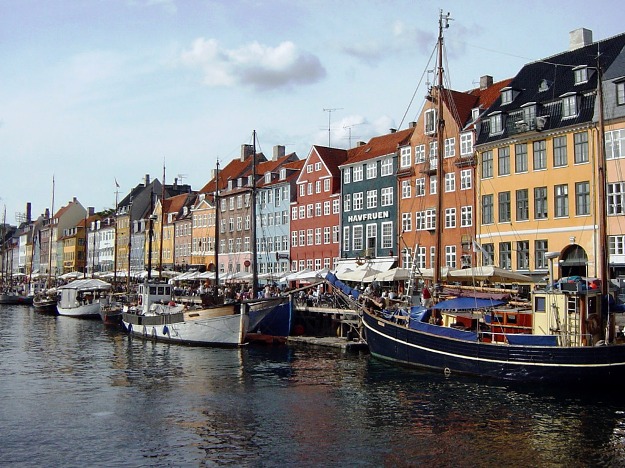 One of the amazing things about the city is that you will not get lost even if you try to. Every thing is perfectly systematic and organized. Almost everyone can speak perfectly understandable English. There are signs every where. The train system is of such class that London subways seem to be old and shabby as compared to it. One of the cities charm is its free bicycles. And also keep in mind that Denmark had the concept of free bicycles long before Paris.
You can get a free bicycle from one of the numerous stands located in different places all over the city by depositing a 2kr coin and when you leave the bicycle you can get your money back. You cannot take the bicycle out of the city limits but within the city you can go anywhere.
Denmark sightseeing in is an amazing experience. Do not forget to take a harbor tour while you are in Copenhagen. The city will look new to you in many different ways. Plus it is the easiest way to reach the famous little mermaid sculpture.
You should know that Copenhagen Travel has become the hub for culinary excellence in all Scandinavia. Dining is an exotic experience and is guaranteed to tingle your taste buds for sure. Though fancy dining will be a little hard on your pocket, it is an experience you will not want to miss.
Copenhagen has many sights to offer and you will have a long list of places to go. Going to the opera should be on your list. It is a city that harbors fashion and design. You will enjoy shopping from the shopping centers which offer many brands.
Tivoli is also a place you should go. It is a multipurpose recreation centre situated in the heart of the city. In fact you should keep a whole day aside for Tivoli. Amusement parks, open air theatres, food pavilions you will find every thing there and have a fun filled day with your family and friends.
Lodgings are very easy to find in Copenhagen. If you want all services and luxuries you should probably make reservations at a hotel. But if you want a more homely setting and a warm and cozy feel you should definitely rent a cottage or holiday home. There are some exquisitely beautiful cottages in this area and you will have the perfect stay.
Copenhagen is a city of many charms. It is a place that will thrill your sense with excitement that buzzes and pulsates in its veins.