Aruba is unique in the region for many reasons. At every turn, it defies the stereotypes of what a Caribbean destination should be, yet remains quintessentially Caribbean at heart. If this appeals to you, an Arubian vacation may be just what you're looking for.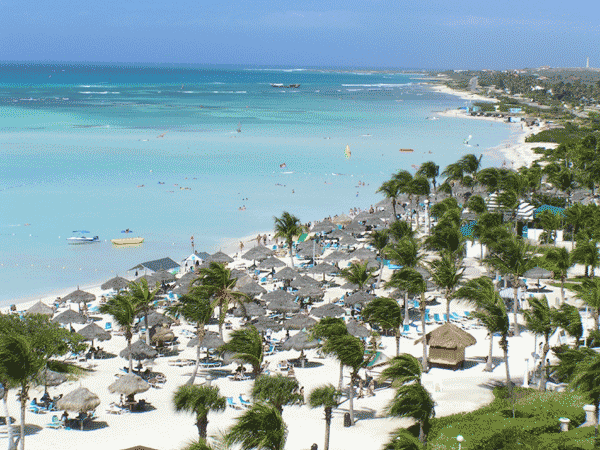 Aruba boasts a relatively tranquil and conflict-free history, which stands in stark contrast to many Caribbean islands. The Spanish initially thought that Aruba was worthless due to its lack of fertile soil and other known natural resources. In turn, they spared the island the brutality of colonial fighting and large-scale sugar plantation slavery.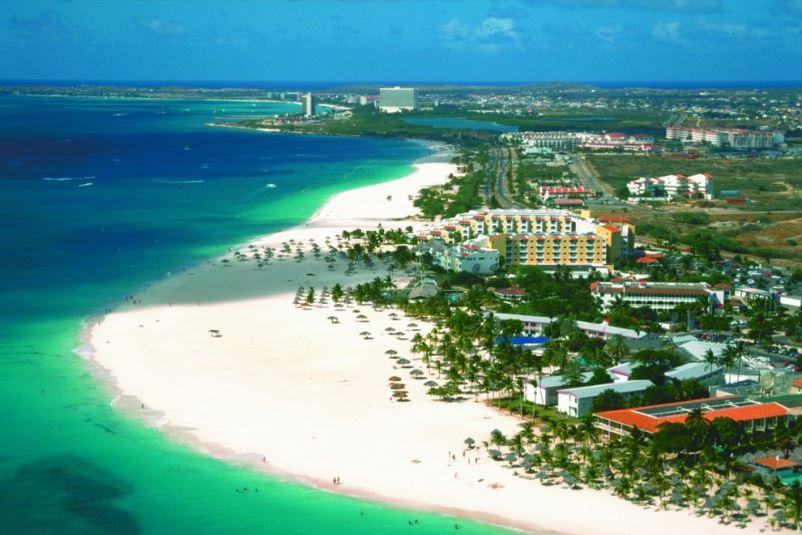 The Dutch acquired Aruba rather peacefully, and didn't discover gold there until the 1800s, when slavery was coming to an end. The peaceful nature of the past has permeated the present, giving the island and its people a remarkably warm and relaxed atmosphere, creating a tranquil setting for vacationers.
The governing body of Aruba recognized the importance that tourism could play in their economic prosperity very early on, and have made a concerted effort to forward the tourism industry since 1985. The hotel occupancy of the island has grown to five times what it was 15 years ago, and Aruba still has one of the fastest growing tourism industries in the region. A large part of this success is due to the native population's warm attitude toward visitors.
A popular story tells of a tourist who asked an Aruban taxi driver to describe a typical Aruban household and found himself and his family being entertained by the taxi driver's family over dinner. This kind of hospitality is found throughout the population, and is just one of the many things that makes an Aruban vacation different than one on any other Caribbean island.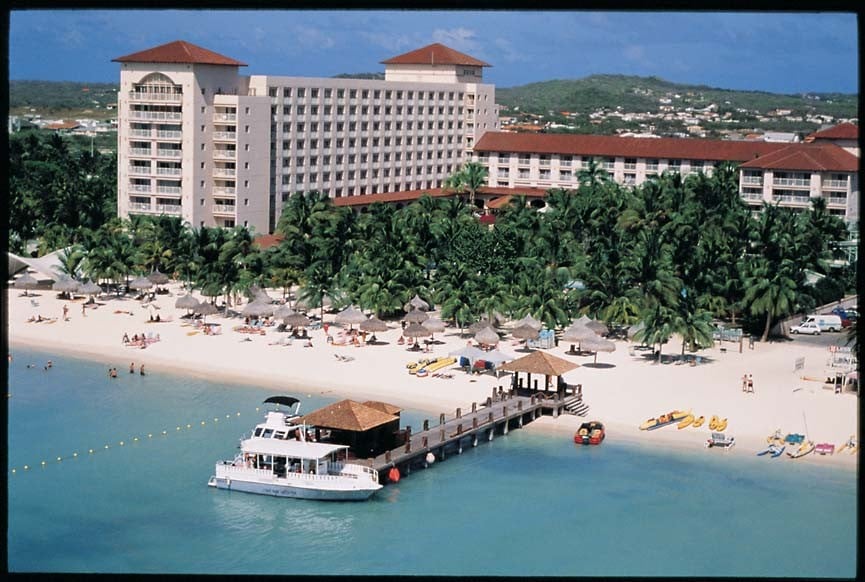 Aruba's weather is dream-like. It sits south of the Caribbean hurricane belt, and thus enjoys an extremely low risk of tropical storms and heavy rainfall. The temperature is warm, the sky cloudless, the breeze endless, and the atmosphere idyllic. Of course, the other side of this coin is a lack of lush green foliage often found on the wetter Caribbean islands. You won't find misty jungles and lush rain forests on Aruba, but the desert landscape is beautiful in its own way. The rough waters on the northern coast have carved stunning rock formations, the most popular of which is Aruba's Natural Bridge.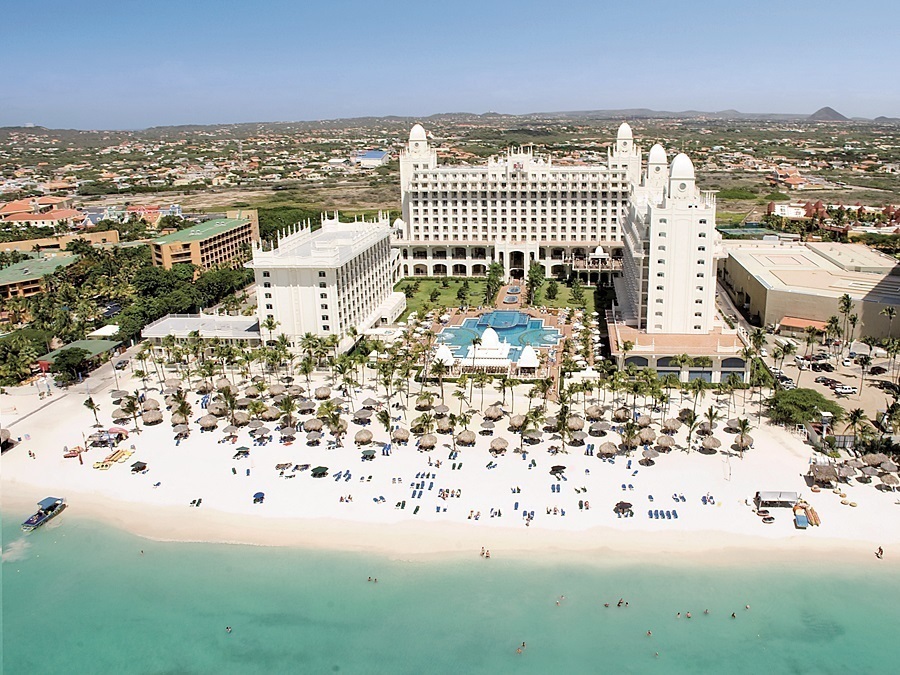 Numerous churches and other historical buildings such as the California Lighthouse accent the island, while some of the best preserved artifacts from its Indian tribes remain in existence, due to the relative lack of turmoil on the island since Europeans discovered it. In Arikok National Park, you can study Arawak paintings as you explore the many caves and tunnels, or walk the same trails as the Arawak tribe did centuries ago. The Arawaks also left a language legacy; Arubans still speak the indigenous Papiamento language today.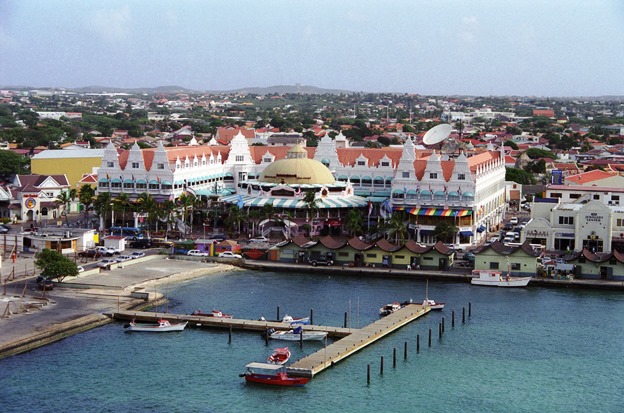 If you're a loner who likes to get off the beaten path and do your own thing, you may have a bit of trouble in Aruba. You're more than welcome to drive around and see the sites yourself, but because of the tremendous organization of the tourism industry, Aruba can sometimes seem like a packaged island. Nearly everything is available in package deals and group rates. If you don't mind being with other tourists, chances are good that you will find a package deal that fits you.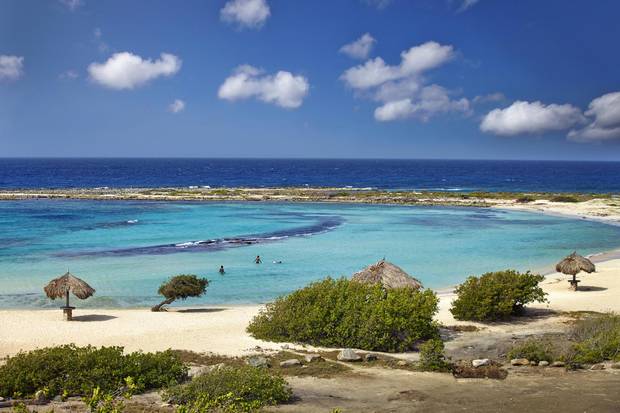 Aruba is certainly in a class by itself. It may not be everyone's ideal vacation spot, but for many, it is a paradise that they return to year after year. You won't find lush jungles, tropical streams, or remote wilderness, but you will find beautiful beaches dotted with palm and divi divi trees, colorful desert landscapes, stunning rock formations, and warm and friendly people who go out of their way for visitors; which for some people makes a vacation in Aruba most memorable.
Aruba Tourism web site http://www.aruba.com/