Asheville, North Carolina
The trees are bare, the ground is cold, the last of the leaves are on the ground. Winter is fully settled in our mountain peaks. Asheville, NC has been a popular tourist destination for many different reasons but I can't remember ever hearing about the beauty of winter. It should be mentioned more as winter is a great time to visit!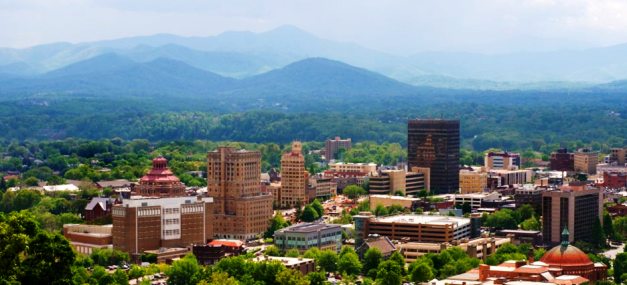 Home to the Biltmore estate, this is a great time of year to plan to visit and make sure you set aside at least one full day to tour the grounds and enjoy the perks of off peak travel. With discounted ticket prices and freebies not normally offered during the rest of the year you can't pass this up!
The Biltmore House is the largest privately owned house in the United States, built by the Vanderbilts and a major attraction for many years. It was first opened in 1930 by the only child of the Vanderbilts, Cornelia, in an effort to survive the financial disaster of the Depression. Today it spans over 8,000 acres, offers different types of tours of the house, wineries that host wine tasting events, formal gardens and the four star Inn on Biltmore Estate. With close to one million visitors each year, you will more than likely experience shorter lines and less traffic this time of year.
The Blue Ridge Parkway is a draw for out of towners that enjoy tour driving and landscape site seeing to visit Asheville but not so much so in the winter months. Don't plan on traveling the Parkway between January and March unless you use their website and track closures and watch the weather to anticipate closures. If it is calling for ice or snow, no parkway. Realistically, the views would be amazing without the trees blocking the long distant sites there are to see but unfortunately, it just isn't a good idea to drive on top of mountain ranges when there is ice or snow.
Categories: Abacos, Asheville, North Carolina, USA
Tags: Asheville, Biltmore Estate, Blue Ridge Parkway, Historical site, Museums, North Carolina, Romantic getaways, Swannanoa River