World top wine tasting venues
A Wine tasting holiday is the ideal holiday if you're enthusiastic about wine and good food, as they often come hand-in-hand. We've put together an excellent list of the top places to go for that perfect all-round fine wine tasting holiday. Some holidays are suitable for a weekend and some for slightly longer, and depending where in the world you live, some are even good for a day-trip!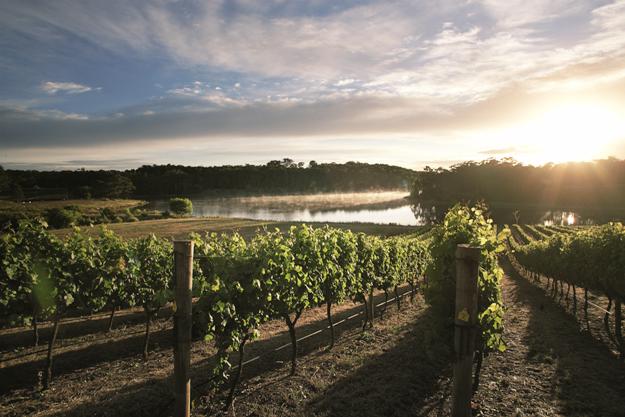 Always a strong contender for top spot on the wine tasting list, Bordeaux is one of the finest wine growing areas in the World, with countless famous and incredible wines on offer, you shouldn't be disappointed with this one. Make sure you book far in advance for the big vineyards like Chateau Lafite-Rothschild, but there are also a few smaller ones who open their cellar door to the public for tastings.
Margaret River, Australia
With Caves Road in Margaret River being lined with vineyards nestled amongst huge Karri trees, it's no wonder this sleepy town 3 hours from Perth has become so popular in recent years. There are the big vineyards such as Vasse Felix and Leeuwin Estate, as well as smaller beauties such as Lenton Brae and The Growers Handcrafted Wines. The area is famous for its powerful Cabernet Sauvignon, but they also do a very decent Semillion Sauvignon Blanc!
Douro, Portugal
Douro is home to Port wine, and they really do make an exceptional one. If you like Port, this is the place to visit, especially as the roots of Port production can be traced back to Douro. The Fonseca winery and Quinta Do Crasto are both worth a visit.
Napa Valley, USA
Napa Valley is home to over 200 wine producers, and as well as being a fantastic area for producing fine wines, Napa Valley also provides a host of fabulous hotels, top restaurants, and lush day spa's for some relaxation after a hard day tasting wine.
Categories: Abacos, Australia, Bordeaux, California, Douro, France, Italy, Margaret River, Marlborough, Napa Valley, New Zealand, Portugal, Tuscany, Wines
Tags: Australia, Bordeaux, California, France, Italy, Marlborough, Napa Valley, New Zeland, Portugal, Tuscany, Wine, Wine tasting, Wine tours