Chasing the little white ball around in the Carolina's has never been better. Golf courses are featured each year in tournament and public play. Both north and south, the game is played almost year around from Myrtle Beach and Hilton Head, to Hatteras Island and Grandfather Mountain. The diversity is wide and the golfing is close to constant.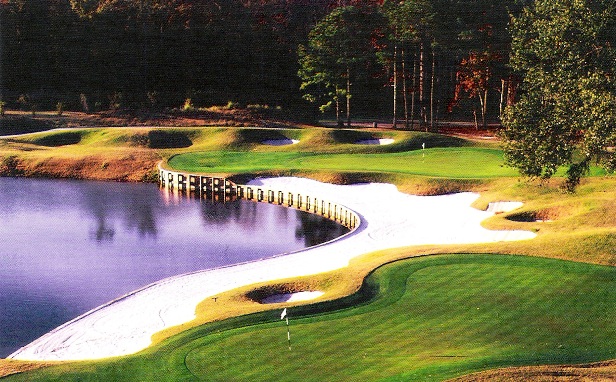 Just a few winter months off the greens in deep January and February, then early spring flickers and avid golfers are back on the courses peppering both Carolina's with what has become a definite favorite pastime. The competition between states is both as friendly and fierce as it gets. South Carolina alone boasts over 360 courses, and these are championship grade. The misty mountain courses offer breathtaking views from spectacular heights. Lakes, rolling rivers, and sunny beaches all across the Palmetto State offer great golfing, arguably some of the best in the US.
Hilton Head embraces avid golfers from around the world and is home to the many well known tournaments. Insiders call Kiawah Islands Ocean links the toughest in America. It is home to the famous championship. Pro or weekend enthusiast, South Carolina courses have been designed by world class architects to bring you great golf in a setting that is truly second to ….ah, well how about North Carolina? The friendly competition continues.
From the coast to the Mountains and all points in between, the The North Carolina (Tar Heel State) is made for golf. Canvas the US and you won't find many states that offer as much – coastal courses, piedmont, and mountain golfing. Enter the temperate weather and the formula just plain works. Pinehurst alone is legendary. There's Grandfather Mountain and Wade Hampton in the Western part of the state, all of which are ranked top 100 in the US by a world class golfing magazine. Travel east and the golfing is superb all the way to the sunny Carolina Crystal Coast.
The Carolinas are famous for southern cooking, beaches, festivals, hospitality, and now, one of the fastest growing cities in America, Charlotte. This golfing town boasts country clubs that date back a hundred years, plus, well designed golf courses that challenge any level of golfer. Practice ranges to manicured greens, the Carolinas offer serious golfers a chance to stay awhile and play to their hearts delight. Nothing could be finer that to be in the Carolina's, as the saying goes. Add a round of golf and you've got the ingredients for a satisfying day.