Top 10 Famous Destinations to Visit in U.K
Many people choose to UK and enjoy a wonderful holiday experience. From the Isles of Scilly to the city of Liverpool, visiting your favourite spots in the United Kingdom is easy when you have the money to travel. Here is our list of top ten places to visit in the United Kingdom.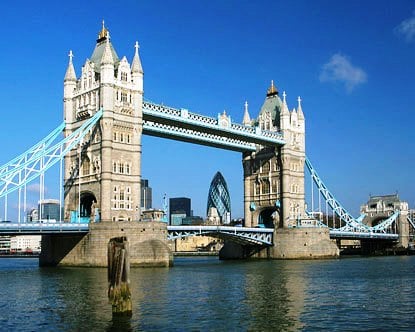 10. Isles of Scilly:
Shortly after the end of the Ice Age, Mesolithic hunters and gatherers started inhabiting the area on a seasonal basis. The first permanent inhabitants built over 80 amazing Bronze Age entrance graves. The best time to visit the Isles of Scilly is in late April and early May as the wildflowers are in full bloom adding to the beauty of these five islands.
9. Canterbury:
Everyone needs to visit Canterbury at least once in their life. You can now make your pilgrimage to the Canterbury Cathedral, ride a canoe down The River Stour and visit the Marlowe Theatre. The best time to go to Canterbury is during the Canterbury Festival, one of the largest art festivals in the world, in October.
8. Stratford-upon-Avon:
Home to William Shakespeare, everyone needs to enjoy a theatre performance at the remodelled Royal Shakespeare Theatre. Make sure to visit during the World Shakespeare Festival at the end of April to see famous actors perform your favourite Shakespeare plays.
7. Stonehenge:
No one is sure how or why Stonehenge was built, but everyone must take in the United Nation's site. The best time to go to Stonehenge is for the summer solstice in June.
6. Brighton:
There are so many things to do in Brighton like watching sunsets amid the starlings at West Pier and shopping at the town's many boutique shops, everyone must visit Brighton at least once. The Brighton Festival in May is a wonderful time to visit the fireworks, parades and concerts.
Categories: Abacos, Europe, London, United Kingdom
Tags: Canterbury Festival, Liverpool, London, Scilly Isles, UK, York