Places to visit in Mumbai India
Bubbling with various cultures, customs and religions from all over the world, the city of  Mumbai  is  a unique destination for vacations. Mumbai is richer than any other cities in India and is the capital city of the Indian state Maharashtra. The busy streets of the Mumbai city could easily be recognized by most of the foreigners as visitors arrive here each year to enjoy the culture, festivals, food and of course shopping.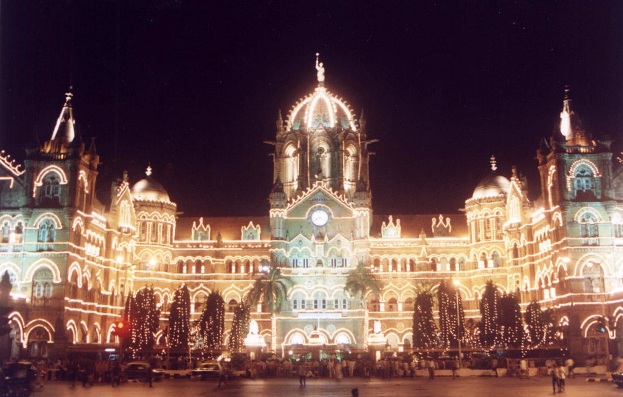 Busy beaches
The clean waves of the Arabian Sea lines up the western edges of the Mumbai city leading to perfect golden sand beaches. There is a natural harbor meant for domestic and international shipping. You can make your stay comfortable by accommodating in the beach resorts in Mumbai – India and enjoy the beach activities from dawn to dusk. All beaches are family friendly so you could take up a short weekend picnic or stay in the beach bungalows for a longer time to enjoy the breeze. Juhu Chopaty is the happening beach spot in the city where camel and horse rides are the famous pastimes. You can also taste local snacks in the beach shores that are normally spicy yet tasty.
Monuments are many
The Gateway of India, one of the most admired, honored and praised monuments of the nation lies in the Apollo Bunder region of Mumbai. Though the tower was constructed on 1924 the glow of the tower remains unfaded for years together. The people of Mumbai gather at the location during the food festivals, Diwali and Christmas celebrations.
During the festive seasons and special occasions the gateway is fully crowded by the locals and tourists where celebrations are really vibrant. Colorful lamps, crackers, special shows and traditional food items turn the place into a party town. There are many standard Mumbai hotels near the monument – stay and take part in the celebrations.
Categories: Abacos, Asia, India, Mumbai
Tags: Asia, Beach Vacation, Chhatrapati Shivaji Terminus, City Vacations, Flora Fountain, Gateway of India, India, Kamala Nehru Park, Mumbai, Museums, Rajabai Clock Tower, Wellington Pier (Bombay)