Limassol is one of the most important cultural and economic centers on the island of Cyprus. Its unique location has made it one of the most important shipping ports on the Mediterranean.
The local government has also undertaken several renovation projects to improve the historic and sea front quarters of the city. This has made it even more interesting for sightseers to visit and explore. Limassol is one of the islands most important tourism destinations and therefore offers a wide range of accommodations and recreational facilities.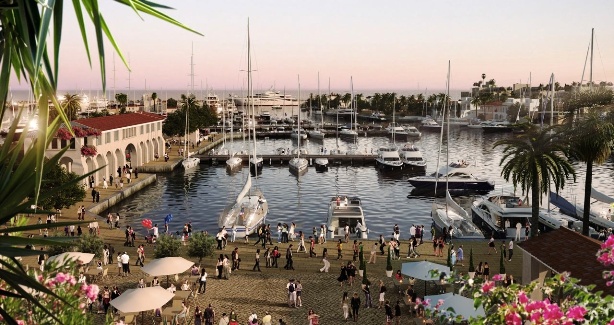 A wide range of cuisine is represented by several restaurants all catering to different tastes and budgets. For visitors interested in discovering traditional flavors there are several taverns which specialize in this sort of cuisine. A traditional Cyprus meze is a must have for curious food lovers and consists of an assorted collection of small hot and cold dishes. However, there are also many international restaurants as well as all the major international chains such as McDonalds, KFC, Burger King, Pizza Hut, Fridays and Goodies.
Shopping lovers will be pleased by the large selection found on the cobbled streets of Anexartisias and Ayios Andreas in the old town. Despite being part of the old town, the influence of the modern world of fashion can be easily seen in the trendy and appealing boutique stores dotted along these avenues. Most stores will be open from 9 AM to 7 PM, allowing for the traditional siesta time in between.
Limassol also offers a vibrant and dynamic nightlife catering to different tastes. The Potamos Yermasoyia area, also known as the Tourist Area, provides an impressive collection of bars, pubs and nightclubs. Limassol does have a reputation for being one of the party centers of the island, especially in summer. The old town on the other hand caters more to the local market and boasts a wide range of classy establishments located in tastefully renovated buildings.
The Limassol Wine Festival every September is a landmark day for the city. The Limassol Carnival during February and March is also another event that is taken very seriously by the citizens of Limassol. It is one of the most colorful in Europe with its impressive parade and numerous related after parties.

Limassol is unique because it is the only city on the island that provides such a complete mix between both the international and traditional aspects of Cyprus.