Barbados a Caribbean Paradise
Barbados is an intriguing island country in the Caribbean. This small island is home to wonderful heritage, rich history, great culture, incredible beaches and thrilling adventure. Experience the perfect combination of exhilarating fun and excitement. Barbados is better known as the Pearl of the Caribbean Islands.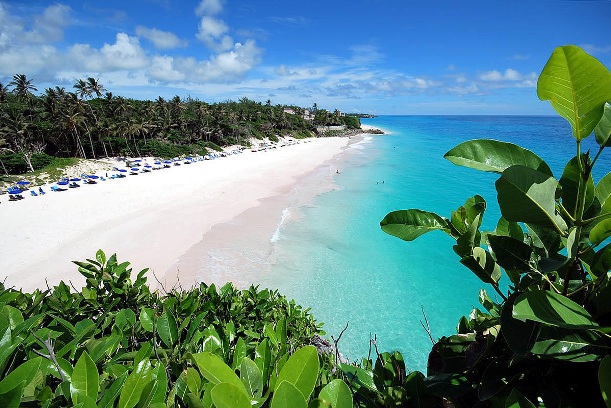 It is a coral island blessed by nature. There are stunning beaches, dazzling blue ocean waters, luxuriant hillsides, underground caves and various thrilling adventure sports that make visitors lose their hearts.
The constant breeze of the trade winds gives Barbados a mild and pleasant tropical climate. Tourists in this scenic island can also discover the timelines of African, American, British and Caribbean history. Coral reefs fringe the shoreline and provide excellent snorkeling and scuba diving opportunities.
Fun in Enchanting Barbados
Barbados is a city of enjoyment and frolic. This enthralling coral island has something to offer to all its guests. Barbados is a very spectacular island, with lots of art, activities, nightlife, music, history and some of the best restaurants to be found. Barbadians, called Bajans, are sociable souls, always ready to greet visitors with a sincere smile. Once a British colony inhabited by African slaves, now Barbados is a leading metropolis with a rich history and culture. The museums, lifestyle, festivals all reflect the various cultural influences on the islands.
Scenic wonders of Barbados
A land of contrasts, part of Barbados' unique charm comes from the old world happily coexisting with the new. With cheap Barbados, Holidays set out to explore the natural wonders of this fascinating city. Bordered by the calm waters of the Caribbean Sea on the West, and by the turbulent Atlantic Ocean on the East, just driving from one coast to the other is an experience with breath-taking scenery. The Caribbean islands are lands of great natural beauty from the underground caves and gorgeous beaches of Barbados to the spectacular waterfalls to the rainforests.
Categories: Abacos, Barbados, Caribbean
Tags: Adventure Travel, Barbados Bridgetown, Barbados travel, Barbados vacation, Beach Vacation, Boating, Bridgetown, Caribbean, etraveltrips, Family vacations, Golf Vacation, Romantic getaways, Scuba Diving, Shopping, sightseeing, Spa Vacations, travel, travel deals