One of the world's most beautiful beaches, Caladesi Island, is only accessible by water. Start your excursion by taking the causeway from Dunedin to Honeymoon Island State Park in north Pinellas County. In 2008-09, about 1.2 million people visited Honeymoon, making it Florida's most-visited state park. You can skimboard, bird watch, fish, snorkel, picnic or just catch some rays.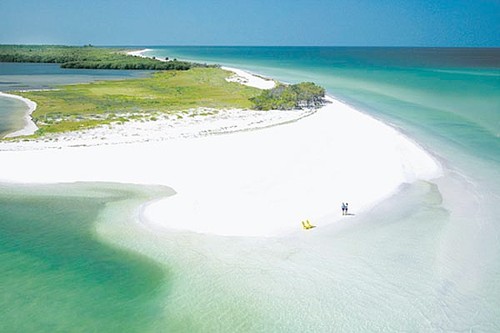 Bring your pup, too, because there's a dog park on the south beach. Animals are also allowed on the marked trails and in the picnic area.
Cost is $4 for one person in one car, $8 for two to eight people, and $2 for each additional passenger. Pedestrians and bicyclists pay $2. More information is at floridastateparks.org/honeymoonisland or 727-469-5942.
From Honeymoon, catch the ferry to Caladesi. Service starts daily at 10 a.m. and runs hourly. The last ferry leaves Caladesi at 3:30 p.m. Tickets are $10 for adults and $6 for children 4 to 12. More information at floridastateparks.org/caladesiisland and 727-734-1501.