Beautiful Coastline Of Monterey California
Monterey is a place which apart from its historical importance is known for its natural virtues making one of the popular tourist destinations. This place is well known for its magnificent coastline which attracts thousands of visitors from worldwide every year. It is a town in the state of California is fast gaining popularity as a first class tourist destination.

The access to this place also helps it in gaining the popularity among the travelers. You can take any mode of transportation to the town. You can take a road trip to this place from the national highway 101 which curves beautifully along with the coast making the drive a wonderful experience.
You can also board a train or take a flight from the Monterey Peninsula Airport which offers regular flights to major destinations in the US. Inside Monterey Lighthouse Ave, Ocean View Blvd and Sunset Dr, these roads will take you from Fisherman's Wharf to Cannery Row out past Lover's Point around the peninsula towards Pebble Beach and Carmel.
You'll be able to see some of the nicest architecture, a view of the beaches and probably some sea otters. Stay on the road that follows the coast so that you won't get lost. A walking strip runs the distance of these paths and can make for a pleasant afternoon walk.
While you are in this town you can visit the famous Bay Aquarium to see the captivating marine life in store or just walk to the famous Dennis the Menace Park, a giant kid's park.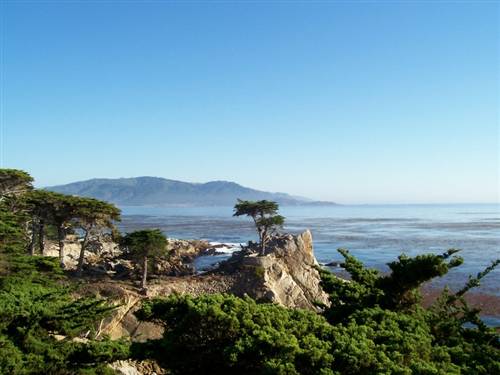 Apart from roaming along the coastline you can enjoy the excellent nightlife which this place offers its visitors. You can take part in the year round events taking place in here or dine at one of the most exquisite restaurants in this region. Do anything and you will enjoy everything in this wonderful place.
Categories: Abacos, California, Monterey, USA
Tags: 17-Mile Drive, auto shows, Automobile, Beach Vacation, California, California Monterey, Cannery Row, etraveltrips, Family vacations, Fisherman's Wharf San Francisco, Golf, Golf Vacation, Monterey, Monterey Bay Aquarium, Monterey Peninsula, Pebble Beach California, Shopping, sightseeing, travel, travel deals, United States, Wine tours