The Best Hotels in Bali To Ensure Your Memorable Stay
With her black and white sand beaches, Bali is one of the top tourist attractions. The Emerald rice terraces and also the world's best spa hotels, make this destination the favorite choice. Yes, touring enthusiasts from around the world throng Bali.
An island with lush vegetation soaked with spirituality is the fascination. The shrines in this island that feature sneering demon queens also attract tourists. Further, the golden beaches in the southern part of Bali make this place a heaven for surfing enthusiasts.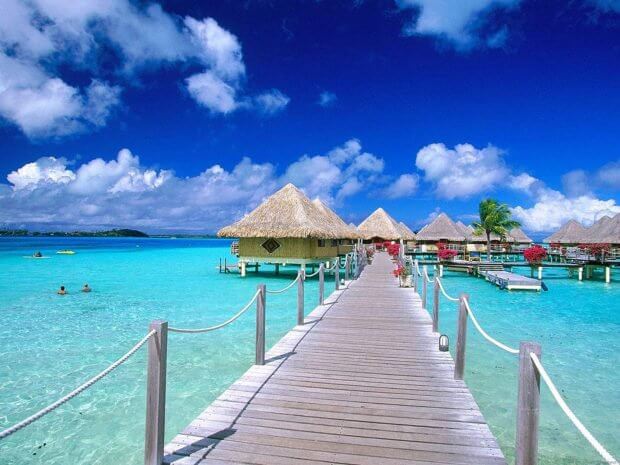 The good news for Indonesian government is that Bali is topping the list of favorite world destinations among touring enthusiasts. So, they can make a good income from tourism.
Now, you are looking for the best hotels in Bali, isn't? Let us explore the award-winning hotels according to Forbes Travel Guide:
Four Seasons Resort Bali at Jimbaran Bay:
Four Seasons Resort is topping the list because the resort follows a magic formula. Yes, the formula has made the resort the most romantic for couples and also fun for families.
Located just across the bay from the airport, you need not have to sacrifice beach time when you stay at this resort. Do you know? Each villa in this resort has a private pool? Means, you can dip in the infinity pool that gives you a view of the Jimbaran Bay or you can swim in isolation.
Further, to provide the best entertainment, beachside dining is offered. It is provided along with complimentary water sports to make your trip the most memorable. Not just externally, but the interior decors are also pleasing.
The décor is beachy and clean and most importantly with a Balinese twist. Every detail in the resort like the carved stone, teak furniture, wall arts and white linens will give a feel as if you are in a different world.
Banyan Tree Ungasan Bali:
This is a four-star hotel in Bali that is surrounded by the shimmering cerulean blue waters of the Indian Ocean. Indonesia is called as the island of the gods and this hotel stands as a proof of this reputation.
Tags: Amankila, Bali, Bali Hotels, Bali Vacation, Banyan Tree Ungasan Bali, Beach Vacation, Best Hotels in Bali, etraveltrips, Fairmont Sanur Beach Bali, Family vacations, Four Seasons Resort, Four Seasons Resort Bali at Jimbaran Bay, Four Seasons Resort Bali at Sayan, Jimbaran Bay, Luxury Hotels, Sanur Beach, Sayan, sightseeing, travel