Budapest is the capital and the largest city in Hungary. It has a total territory of 525 km². The city is divided into two parts by the Danube River: Buda and Pest. Hungary has a temperate continental climate. It has four distinct seasons: Spring starts in early April and is accompanied by lots of showers.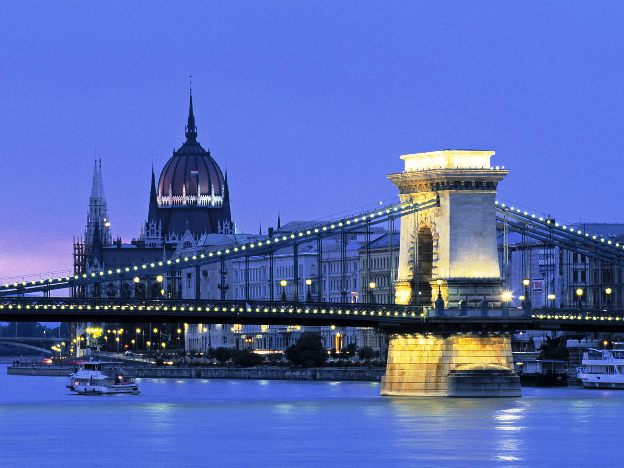 Summer can be very hot and dry around July and August. Autumn can be cool, foggy and rainy from September to November; winters are relatively short, moderately cold and usually dry, but sometimes brilliant sunny.
The Hungarians speak Magyar. Older Hungarians understand German. It is usually the younger generations who can speak and understand English. Budapest is one of the most beautiful cities in central Europe. It has something for everyone. It will satisfy anyone's appetite from food to views.The Hungarian capital is a delight both by day and by night.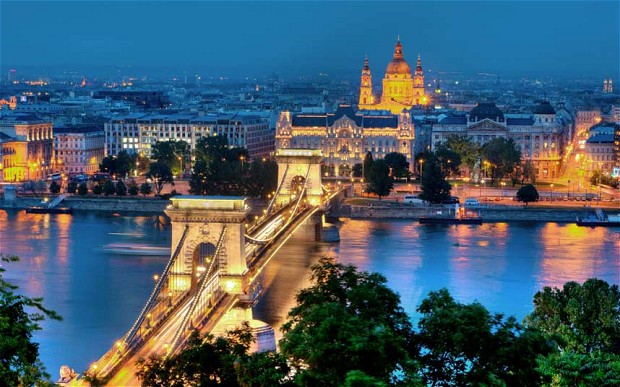 What not to miss in Budapest:
Basilica of St Stephen Address: SzentIstvántér 1, Budapest
Budapest's neoclassical cathedral was built over the course of half a century and completed in 1905. This is the most important church building in Hungary, one of the most significant tourist attractions and the third highest building in the country.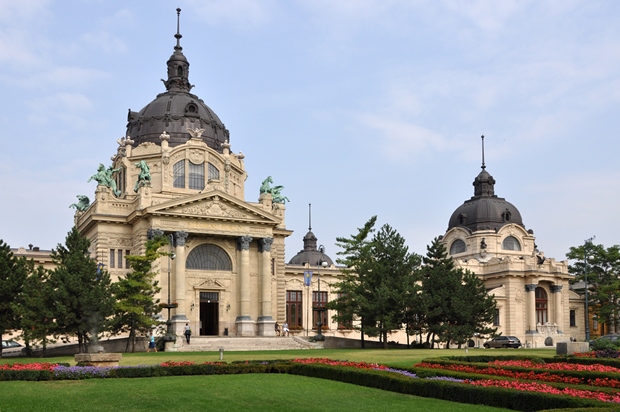 Castle District
The Castle District abounds in historical monuments, lovely old houses, romantic walkways, intimate cafes and some great restaurants. Gellért Hill Address: 1118 Budapest, Gellérthegy It is a 235 m (771 ft.) high hill overlooking the Danube. From the hilltop you can enjoy one of the most stunning vistas of Budapest and you'll find many historical monuments on the hill.
This is an Art Nouveau bath complex built between 1912 and 1918. It consists of 13 indoor and outdoor pools, fed with medicinal water from Gellert Hill's mineral hot springs. Address: Budapest, Kelenhegyiút 4.
Here is a pedestrianized recreational island in the middle of the Danube River which has long been a welcoming green oasis in the heart of Budapest. The island is very popular with residents, especially during weekends.
Budapest Synagogue
It is also known as the Great Synagogue or the Central Synagogue. It is the largest in Europe and the second largest synagogue in the world. Built in 1859, the synagogue contains both Romantic-style and Moorish architectural elements. Address: Dohányutca 2-8. in district VII., at an angle to Károlykörút, between Deáktér and Astoria.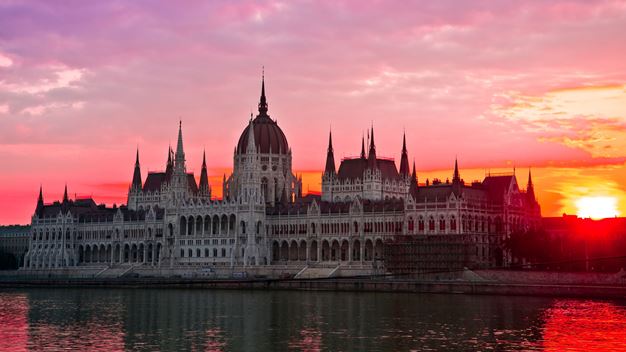 Places To Eat
Márgal
The interior of Márgál reminds elegant countryside atmosphere. They only use fresh and natural ingredients for preparing local dishes. Even the bread and pasta are made on the spot. Address: Királyutca 53., district VIII
Reg'sVendégl'
This is a very good and cheap traditional Hungarian inn where you can eat a whole range of Hungarian specialties. Address: Szófiautca 33, district VI.
Great Market Hall (aka Central Market Hall)
It is a great place for bargains. You'll find authentic Hungarian souvenirs, food specialties, wines and spirits. Combine shopping with sightseeing. A great place to stroll even in cold and rainy weather. Address: F'vámtér, Pest end of Liberty Bridge.
Budapest, Hungary has so much to offer so explore, enjoy and appreciate this great city of Europe.