Campania Wine Tours Italy
So you plan to visit Campania, a region of southern Italy that borders on the Tyrrhenian Sea. This beautiful region contains the ancient cities of Herculaneum and Pompeii, which were preserved forever by Mount Vesuvius almost two thousand years ago. Then head west and see Naples, the regional capital that was once the third largest city in Europe. Go underground to visit the vast network of Greco-Roman reservoirs and tunnels. Of course there is quite a lot to see above ground such as the Palazzo Reale (Royal Palace) and the Castel dell'Ovo (Egg Castle) in addition to lots of museums and historic neighborhoods. As always, keep a close eye on your belongings.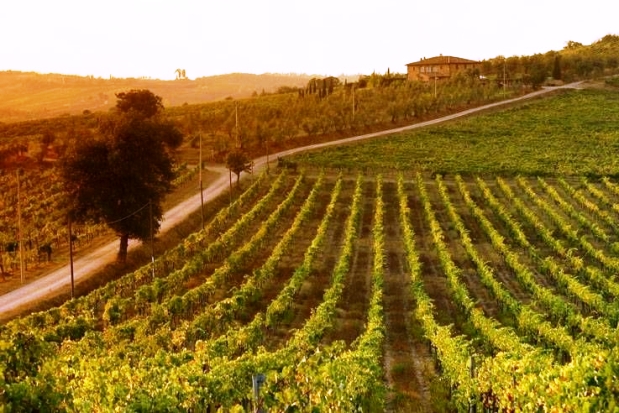 To the west of Naples you'll find several towns worth visiting, such as Baia, an Ancient Roman resort. Make sure to check out the Isle of Ischia with its beautiful gardens. If you have the time and plenty of money stop by the Amalfi Coast and the Isle of Capri, very upscale tourist destinations.
Campania is the proud home of three DOCG wines, which are all produced in several areas but mostly in the wooded hills near the city of Avellino in central Campania. Fiano di Avellino comes from the local Fiano grape with a small percentage of some other white grapes. Greco di Tufo is mostly made from the local Greco grape and may be sparkling as well as dry. Taurasi is made mostly from the red Aglianico.
Among the major Campania white grape varieties are Falanghina that is at its best on the Amalfi coast and the neighboring region of Molise, Fiano, Greco, and Coda di Volpe. These are mostly local varieties. The top Campania reds are Aglianico which is also claimed by neighboring Basilicata and Piedirosso.
Categories: Abacos, Campania, Europe, Italy
Tags: Campania, Italy, Wine, Wine tours