An icon of American criminal culture and history, Alcatraz ('The Rock') was perhaps America's best-known prison from 1934 to 1963, when it housed such notorious criminals as Al Capone, Robert 'Machine Gun' Kelly and Robert 'The Birdman' Stroud (who looked nothing like Burt Lancaster in the 1962 movie, and was not allowed to keep birds there, as he had at Leavenworth, Kansas).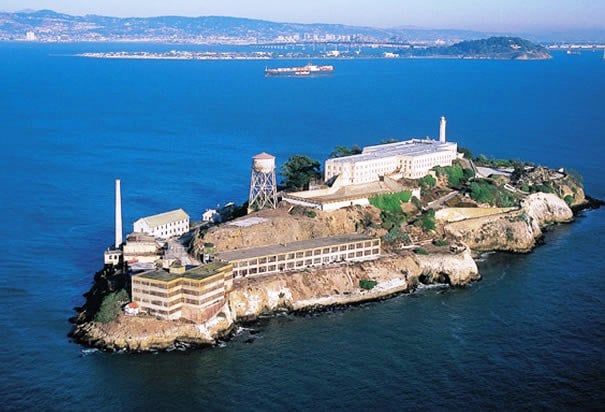 Located on a rocky outcrop jutting out of San Francisco Bay, the maximum-security prison was considered escape-proof because of the sheer cliffs and choppy, bone-chilling waters. (The three inmates who did manage to launch a raft in 1962 were never seen again and are presumed to have drowned.) Reachable by ferry (it's a 1.5-mile trip), Alcatraz today is part of the National Park Service, and also promises spectacular views of the city, thousands of roosting seabirds and extraordinary gardens from the time Alcatraz was the first military fortress on the West Coast.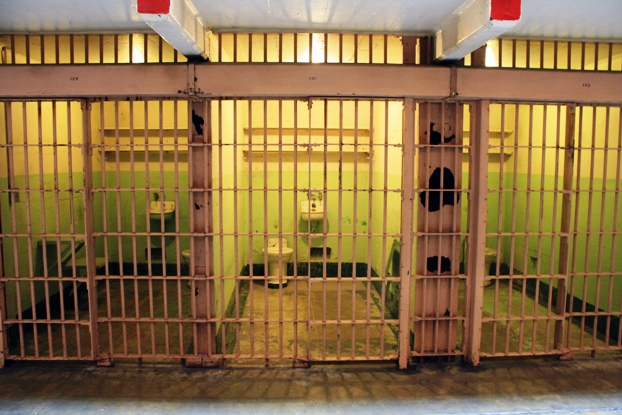 Named after the brown pelicans, or alcatraces, that nested here when Spanish explorer Juan Manuel Ayala noted the island in 1775, Alcatraz was closed in 1963 because it was far more expensive to operate than other prisons—even fresh water had to be brought in by boat—and sewage from 250 inmates and 60 Bureau of Prisons families was polluting the bay. Native American activists occupied the island for 19 months, starting in 1969, making it a milestone in the Red Power Movement. Today, Alcatraz is a popular must-do day trip. Take the audio tour (complete with sounds of cell doors slamming, guards shouting orders and prisoner interviews) or enter a solitary confinement cell and let someone close the door, leaving you in utter silence and darkness—just long enough to welcome the sense of relief when you see light again.
A few miles north is Angel Island, a lushly forested state park with a rich history as an immigration centre. From 1910 until 1940, Angel Island was the Ellis Island of the West, processing thousands of immigrants annually, of whom 97 per cent came from China. Today, the island's 12 miles of roads and trails invite hikers and bikers to explore forests and the summit of Mount Livermore, with its 360-degree panorama of San Francisco, Marin County, and the East Bay.