Central Minnesota: So Many Fish, So Easy to Get to
Central Minnesota is known as "lake country," and for good reason. You'll find more than 1,500 lakes and rivers in which to cast your line for the many species of fish that lurk in these waters. The area is directly northwest of the Twin Cities and is an easy drive for its many visitors. Famous walleye anglers and guides call this region home.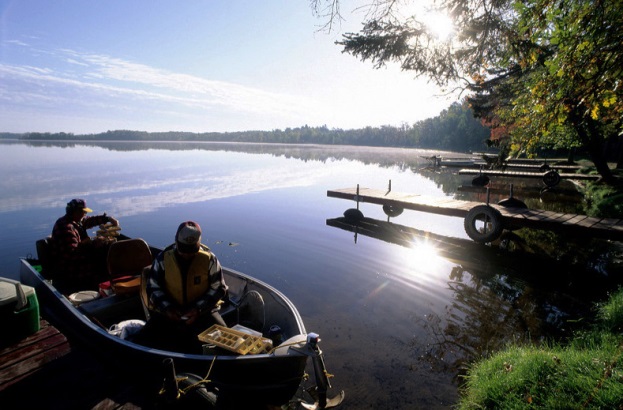 The Willmar Lakes area is known as "where the lakes begin." With more than 300 sparkling lakes in the county, whatever fish you seek, you'll find it here. The many bait shops in the area provide the visitor with the latest information on what's biting.
The Alexandria area is home to 44 walleye-stocked lakes. Lake Miltona is a great place to hunt muskies, and Lake Carlos will have you saying "fish on!" when a crappie bites your hook. Visit fun attractions including the Minnesota Lakes Maritime Museum, where you'll learn about the state's history of boating and resorts.
Just east of Alexandria, you'll find the 6,300-acre Lake Osakis, known for its abundance of walleye. It's also known as a top 10 lake for sunfish. It's a great place to visit a family resort that provides not only great fishing, but fun activities for all ages.
Otter Tail Lakes Country is home to 1,048 lakes and the Otter Tail River. The town of Fergus Falls is a great place to stay, eat and visit the local attractions. Resorts line the shores of the area's lakes and provide great hospitality to visitors. Thumper Pond Resort is a great home base for your fishing adventure, but you can also play a round of golf and splash at the indoor water park.
At the northern end of the region is Perham. When you're not cruising an area lake, you can visit the specialty shops and fun places downtown.
Tags: Adventure Travel, Central Minneota, etraveltrips, Minnesota, Minnesota fishing, Mississippi River