Let's get this Chile travel advice train for wine aficionados rolling with a geography lesson. The entire country is one very long and narrow strip of land (4000 miles) wedged in between the waters of the Pacific and the Andes mountain ranges. This provides mineral rich and well irrigated soil at a high elevation, which is why Chilean wine is heavily exported to the US and all over the world.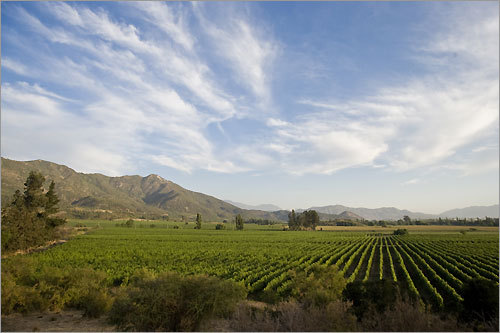 For Western tourists and visitors, a visit here usually begins with a flight that touches down at Santiago. Since there is an extensive local network of connecting flights, it's quite easy to move around and visit Casablanca, Easter Island and other destinations. Another way visitors can enter is by bus, via bordering nations like Argentina, Bolivia and Peru or even Brazil which is not a bordering nation.
Here's a quick primer detailing all the top regions and destinations for sampling the local red wines, Cabernet Sauvignon and Merlots. The wine regions here are categorized according to the country's DO (Denominacion de Orign) system. The best ones are bunched together in the Aconcagua and Central Valley regions.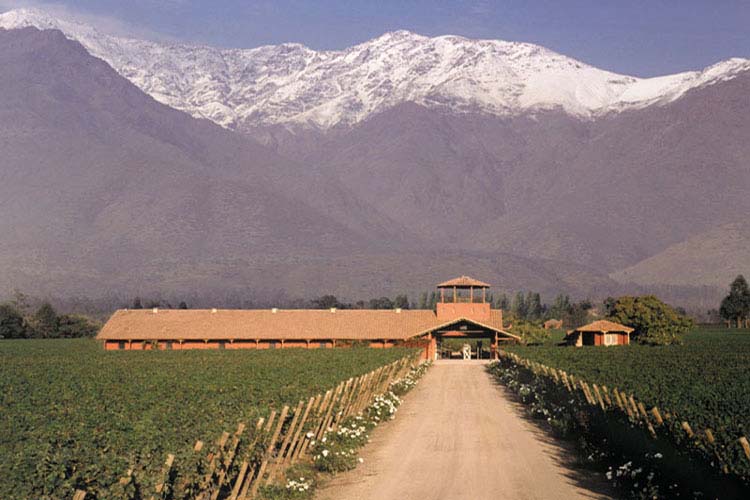 Limari (DO – Coquimbo): The Limari Valley is one of the few wine producing regions in the north, which is mostly occupied by the Atacama Desert. The coastal breeze and morning fog in Limari temperates the otherwise arid climate. In addition to the wine tours, visitors can also enjoy attractions like the Fray Jorge National Park and ancient petroglyphs.
Aconcagua (DO – Aconcagua): Of all the Chilean wine producing regions, Aconcagua stands out as the crown jewel. The red wine grape vineyards that grow in Mt.
Aconcagua's foothills morph into white wines nearer the coast. The sheer beauty of the tallest mountain in the Americas with its snow-capped peak is a big draw for tourists.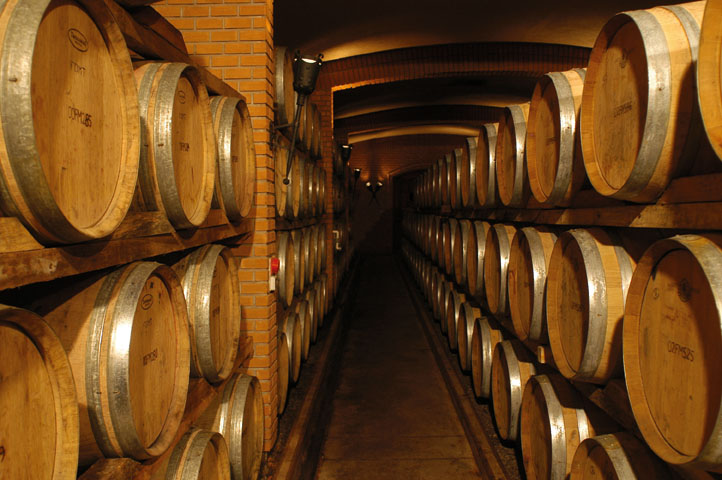 Casablanca (DO – Aconcagua): As a wine producer, Casablanca is a new-comer. But it has quickly grown into a huge producer of Chardonnay and Sauvignon Blanc, along with classics like Pinot Noir and Merlot. The wine circuit tours here are very well attended, since the climate here is cool and it's just a short hop from Santiago.
Maipo (DO – Central Valley): The Maipo vineyards cover a total of 10,000 hectares of the Central Valley, located east to west between Santiago and the coast. They're among the top Cabernet Sauvignon producers in the country. Being so close to Santiago allows visitors to explore the entire valley bit by bit in day trips and half-day excursions to one or two vineyards.
Rapel (DO – Central Valley): The Rapel Valley south of Santiago has two separate wine growing regions – Cachapoal and Colchagua. Cachapoal is known for its Merlot and Carmenere while Colchagua is famous for its massive production of full-bodied Cabernet Sauvignon. Wineries here offer full tours of the production facilities with tastings included.
Curico (DO – Central Valley): Oenophiles looking for Chile travel advice would do well to take note of this region and its wines. The 19,000 hectares covered by vineyards here produce more than 30 different wine grapes. Curico also has a lot going in terms of events and festivals, which include fashion shows and also the annual Grape Harvest Festival.
For more information visit http://www.etraveltrips.com