Costa Rica Vacation At Jaco Beach
Some of the most popular beaches in Costa Rica are close to the small yet bustling town of Jaco. Two hours away from San Jose, and easily reached by car or comfortable, cheap, ubiquitous buses, Jaco is located on Costa Rica's central Pacific coast in the northern part of Puntarenas province.
This is a party town and, along with Tamarindo to its north, a favorite destination for many Costa Rica vacations.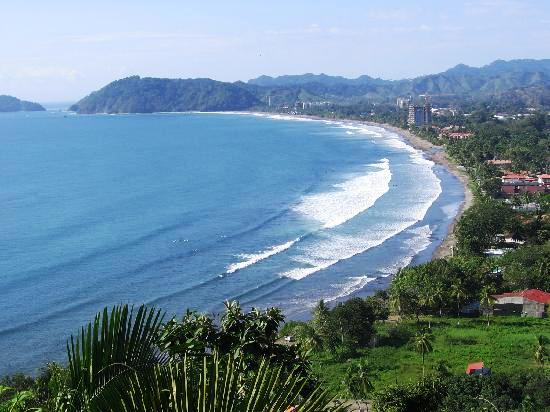 Jaco has long been popular because of its fun, casual and relaxed atmosphere, and many friendly people. More and more tourists from around the world have already learned of this fantastic place and travel to Jaco for its nearby tranquil, beautiful clean beaches and many things to do. And, it is easy to reach by car or comfortable, cheap, ubiquitous buses.
It wasn't too many years ago that Jaco was a sleepy little Pacific beach community. Surfers discovered one great surfing beach after another nearby, a laid-back lifestyle, and cheap places to sleep.
And, of course, secrets are hard to keep and as word got out, more tourists started flocking to Jaco, looking for great relaxation, peace, and fun. Within the last half dozen years, Jaco has boomed.
Where, not long ago, there was a single, quiet (except at night) little road through town, now there are towering high rises and nearby resorts. You'll also find lots and lots of restaurants and bars.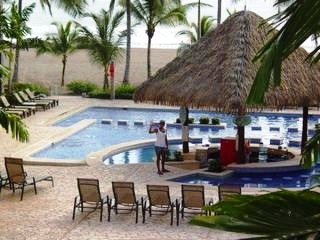 Fortunately, Jaco isn't just a great location for people who have lots of money. Indeed, it caters to any budget. There are hotels and accommodations ranging from luxurious to basic. You'll also find lots of Jaco hostels, clean, cheap, and very popular with the college crowd.
Categories: Abacos, Central America, Costa Rica, Jaco Beach
Tags: Arenal Volcano, Arenal Volcano National Park, Beach, Beach Vacation, Cartago, Central America, Costa Rica, Culture of Costa Rica, etraveltrips, Jaco Beach, Nature, Rainforest Forest, Resorts, Romantic getaways, Scuba Diving, Shopping, sightseeing, travel