Cuba's Hotels Stay in a Hotel on the Ocean or the City
With Cuba's hotels positioned in a variety of beautiful locations across the island, it may be hard to choose between a beach holiday and a stay in a vibrant historical city. Will a Cuban hotel on the coast catch your eye, or would you prefer to stay at the centre of the island's rich urban culture, in the intoxicating colonial towns?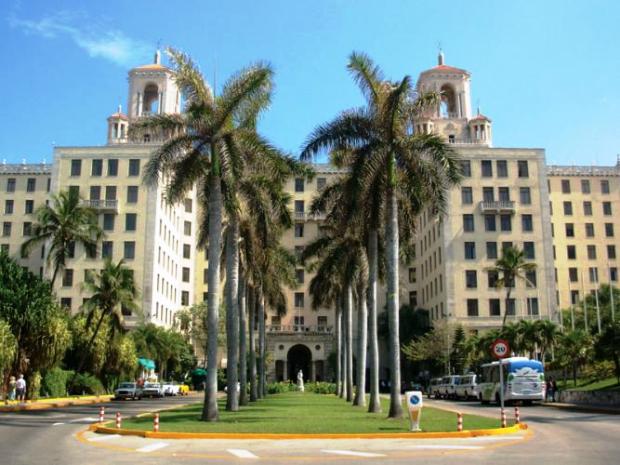 The Cuban Coastline.
Because of its location in the Caribbean Sea, Cuba is a great location for spending time on the beach and in the water. Varadero is a prime example of a coastal resort in Cuba: a beautiful spot for beaches, and located a little more than two hours from Havana. The Cuba hotels in Varadero are grand, modern and luxurious with facilities that make the most of the picturesque setting.
Like many of Cuba's coastal resorts, there are numerous scuba diving sites to be found here, so the hotels will cater to divers of all levels. The Melia Las Americas, Iberostar Varadero, and the Princesa Del Mar Resort and Spa are just a selection of the quality Cuba hotels that offer water sports facilities to enjoy on your Cuban beach holiday.
Cuba Hotels in the Cities
Camaguey is a remarkable city designed like a labyrinth with intricate alleys, and apparently with only one way in or out. It was made this way in the 16th century to make it difficult for raiders to attack the city. The result is a series of interesting and baffling streets and squares that you can explore from your Cuban Hotel. An example of the idiosyncratic buildings you might want to stay in is the Colon Hotel in the old quarter. Although it s facilities are basic this Cuba Hotel has a unique feel to it, with the walls pillars and terrace around the courtyard all decorated in turquoise. Also in Camaguey is the Gran Hotel, a more refined colonial Cuban Hotel with a great location from which to explore the city.
Categories: Abacos, Caribbean, Cuba, Havana
Tags: Adventure Travel, Beach Vacation, City Vacations, Cuba, Havana, Resorts, sightseeing