An enormous monolith, visible for miles around the relatively flat and featureless landscape of northeastern Wyoming, Devils Tower exerts such a hypnotic pull that tribes of the northern plains consider it sacred and Steven Spielberg had aliens land on top of it in Close Encounters of the Third Kind.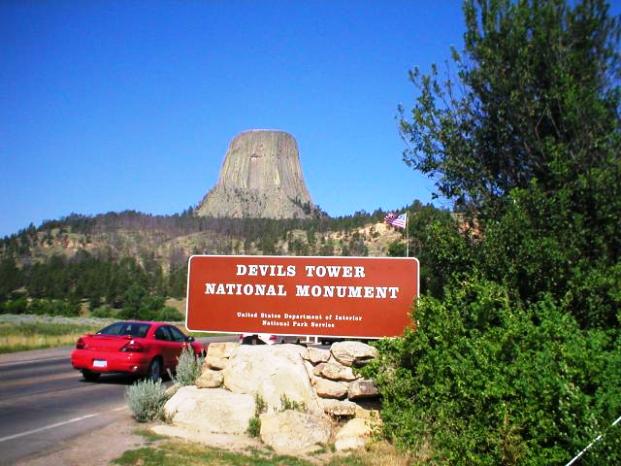 Tales about its origins—in lore of the Lakota, Kiowa, Cheyenne and other early inhabitants of the region—differ in details, but the essence of the story is that it arose to protect seven sisters pursued by a bear.
The bear's claw marks are the striations in the rock face, and the sisters, thrust into the sky, became the Pleiades (a star cluster also known as the Seven Sisters). Geologists posit quite a different account: it is an igneous intrusion, the hardened remnant of magma that erupted into softer sedimentary soils, which have long since eroded away.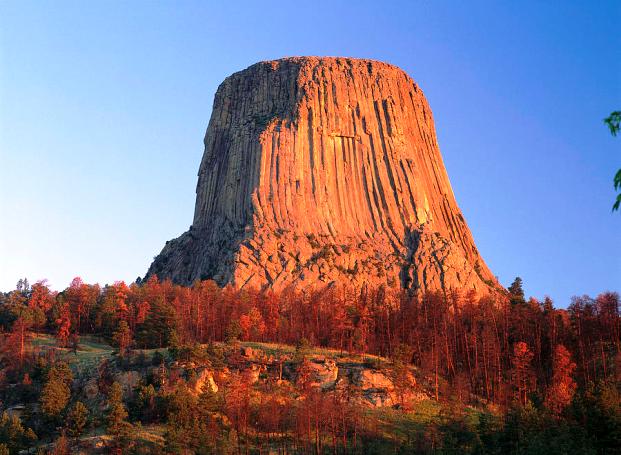 The rock is the centre of the 1,347-acre Devils Tower National Monument, the first national monument in the country. It has become a magnet for climbers, who have mapped out more than 200 routes to the acre-and-a-half of scrubland at the summit, 867 feet above the base. (A voluntary climbing ban is observed in June out of respect for Native American ceremonies.) The park has seven miles of trails, including a paved 1.3-mile trail through the ponderosa pine forest around the tower itself.
It is a prime spot for watching birds and other wildlife, including deer and prairie dogs—and yes, some insist you might catch a glimpse of a UFO too.
Visit the National Park Service website
http://www.nps.gov/deto/index.htm