When most Westerners think of Dubai as a tourist destination they think of flashy hotels that reach new heights, luxury events such as the annual Shopping Festival, and the opportunity to be lavished upon in a way that is different from most other tourist destinations in the world. But officials in the emirate want to add to that perception by including green tourism. To that end the Dubai Department of Tourism and Commerce Marketing(DTCM) has been working with resorts and apartment owners to implement energy and water saving measures.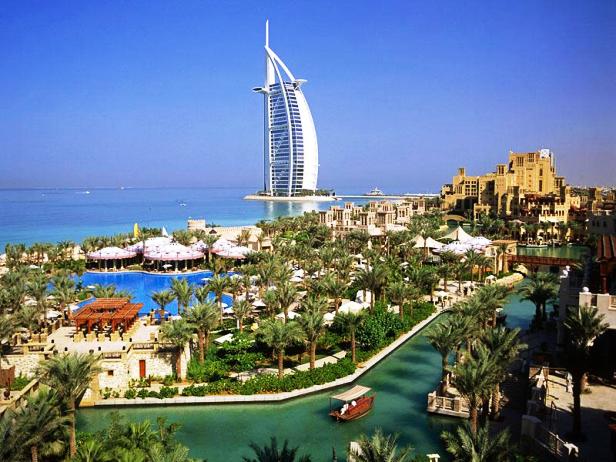 DTCM initiatives include a recent training seminar entitled Green Tourism in the GCC Countries. The idea behind the seminar was to inform tourism industry leaders and government officials from Dubai and several of her neighbours about strategic methods to boost green tourism in the region. Even while Dubai is clearly the dominant leader in the UAE and the Middle East, several other countries are pursuing similar green tourism goals. The DTCM hopes to be out in front, leading the way for others to follow.
Another initiative is the annual Dubai Green Tourism Awards which seeks to encourage competition among the various resorts and apartment complexes. The awards apply not only to five star Dubai luxury hotels, but also to rental apartments and two, three and four-star hotels as well. The program's illustrious goals include an overall reduction of carbon emissions by some 20% among participating properties.
Travelers interested in green tourism would do well to take a good, hard look at Dubai. But don't confuse green tourism with ecotourism; they are two different animals.
Green tourism deals primarily with creating a traditional tourist experience while reducing energy use and protecting the natural environment. Ecotourism does the same thing, except that rather than offering a traditional tourist experiences, guests are more likely to focus their energies on nature-related activities.
Ecotourism is virtually non-existent and the United Arab Emirates mainly because its desert environment is not really appropriate for it. Yet the emirate still has a lot to offer in terms of its great weather, shopping, dining, cultural experiences, and overall lifestyle. Dubai has gone to great lengths to promote luxury travel among a discriminating clients that includes some of the world's wealthiest travelers Yet at the same time it is well within the reach of most tourists with a moderate budget.
If you're considering a holiday to the Indian Ocean this year, you might also consider Dubai as part of a twin centee holiday. Stopping in Dubai for a couple of days before heading on to your final destination is a great way to reduce the fatigue of flying as well as being able to see a destination you might not otherwise get to. If you prefer to spend your entire holiday in Dubai, that's also a good choice.