Explore Dubai's Culture, Lifestyle And Religion
Dubai has grown from nothing to everything since past few years. The "renovation" of the city has helped it so much that it has become a busy center of tourism in the Middle East. It is also known as the commercial capital of the Middle East. Dubai is now among the most multicultural cities in the globe and is full of fun. Dubai is the only place where people can find 21st century buildings and world attractions. High skyscrapers built right alongside with historical buildings are the evidence of Dubai's modern age. Not only serving the tourists with several attractions, but an exclusive experience is also provided so that everyone's stay becomes beautiful.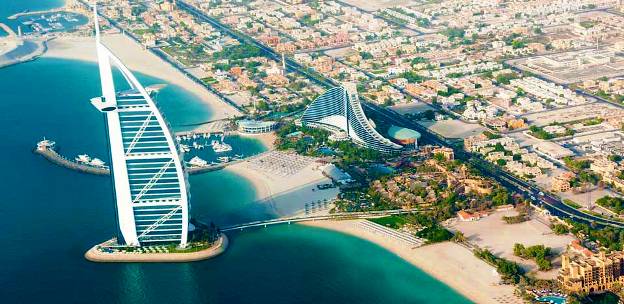 Prestigious monuments and structures are not the only attractions for the tourists of Dubai. People in Dubai can visit the beautiful beaches, wonderful mountains, breathtaking shopping places, magnificent forts, well-appointed hotels and along with that, golf courses that are endorsed by the PGA.
Industrial development and worldwide trade are highly encouraged in Dubai. For this purpose, the government has arranged modern seaports and zones that are for free trade.
Dubai is the most famous city of the UAE worldwide. Holiday and professional travellers from around the globe frequently visit it. One of the leading business in Dubai is the real estate. With new buildings constantly being built, this line of business is cruising at high speed. When someone speaks of Dubai, they usually talk about the shopping in Dubai. But Dubai is not just about shopping. Dubai is a place where there is a mixture of numerous events.
Way of life, culture and pious Islamic religion mixes the society that keeps on renovating itself without losing its original beauty. Tourism of Dubai is built by the splendid hotels, cheap options for shopping that comes in great numbers, the attractive climate, the beautiful Islam as its religion, and the unique culture. That is why Dubai is a wonderful place worth visiting.
Categories: Abacos, Dubai, Middle East, United Arab Emirates
Tags: Adventure Travel, Arabic culture., Dubai, Dubai Summer Surprises, Eid-ul-Fitr, etraveltrips, Middle East, travel, UAE, United Arab Emirates