Pacific Coast Highway road trip tips
Exploring iconic Pacific Coast Highway 1 along California's coast
There was a time in my early 20s when I'd plan a trip down to the most exact detail. Back then, I was relatively new to traveling—having discovered wanderlust after a stint abroad during college—and planning trip logistics, to me, was as fun as the actual vacation itself. But 16 years ago I married a man who is a bit more laid back about prepping for travel. He prefers serendipity to reading guidebooks. It's rubbed off.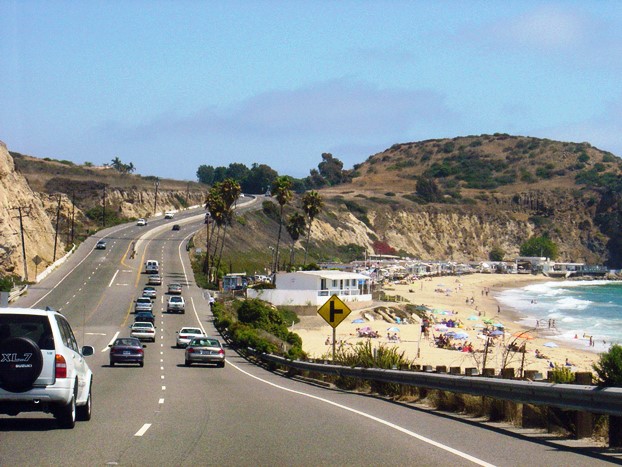 Maybe that's why I hadn't done much reading about the Pacific Coast Highway (PCH) before we set off to drive from San Francisco to Los Angeles (while overnighting in Carmel and Santa Barbara), primarily along California's iconic Highway 1. Sure, I'd heard about this beautiful coastal drive, and I'd seen pictures of the rugged coast, but that's about it. We packed our rental car with an atlas and set out with little prior knowledge (though my husband had done the drive two decades prior). I went with an open mind, discovering some surprises along the way and picking up some tips for the next time we explore California by car. Here are my suggestions.
Don't drive from Carmel to Santa Barbara in one day. One day from Carmel to Santa Barbara is all our schedule allowed (our entire trip to California was just four nights), and I wish we'd had more time to hike the ancient redwood forest in Big Sur, scoot inland to Paso Robles for some wine tasting, or overnight at the wacky Madonna Inn in San Luis Obispo. Driving curvy PCH, especially the ultra-scenic Central Coast from just south of Carmel to San Simeon, invites a slow pace, almost daring you to make time to op into the many coastal state parks for picnics, beach walks, and birdwatching.
Categories: Abacos, Big Sur, California, Carmel, Del Mar, Half Moon Bay, Long Beach, Malibu, Monterrey, Newport Beach, Redondo Beach, San Jose, Santa Barbara, Santa Monica, USA
Tags: Adventure Travel, Art school, Associated Press, Berkeley Marina, California, California State Route 1, etraveltrips, Family vacations, Great Road trips, Hearst Castle, Pacific Coast Highway, road trip tips, Road Trips, Romantic getaways, San Francisco, San Francisco Bay Area, travel, United States, William Randolph Hearst