The Quin, New York City's newest luxury lifestyle hotel, is located on the corner of 57th Street and 6th Avenue. At the intersection of art, music, and fashion, the privileged Midtown location of this 208-room hotel provides effortless access to Central Park, Lincoln Center, Carnegie Hall, and Fifth Avenue couture.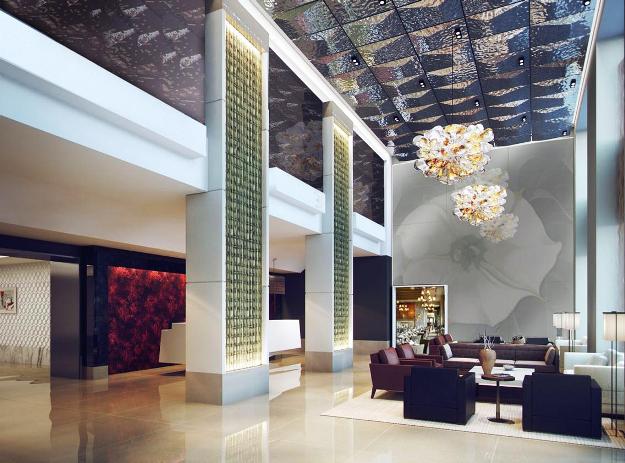 Each one of the 208 rooms and suites at the Quin Hotel has an air of sophistication. Thoughtfully designed to combine timeless luxury with modern convenience, they are stylishly decorated and provide bespoke built-in furnishings, mosaic floors, stress-free, bedside touch-screen controls and an audio and visual iPod Dock sound system.
Take a look around the Quin's art collection, showcasing works of art by the acclaimed Irish painter Patrick Graham. Then take the short walk to 5th Avenue for a spot of shopping in the designer boutiques, take in an art gallery en route and the refreshing green spaces of Central park just a few steps from the hotel. In the evening, be sure to dine in the hotel restaurant before going to a show or concert.
Rooms
The Quin was thoughtfully appointed for the world's most discerning wanderers. 208 guest rooms and suites are a peaceful retreat alongside Central Park, and hand-selected sustainable materials, luxury finishes, and state-of-the-art audio-visuals exude smart and considerate sophistication. Handsome touch points are designed for effortless repose as guests are invited to revel in DUX® beds by Duxiana, personal Nespresso® machines, and other carefully appointed amenities like artisanal spa products by Fresh®. Guest accommodations invite ease and relaxation with graceful hospitality.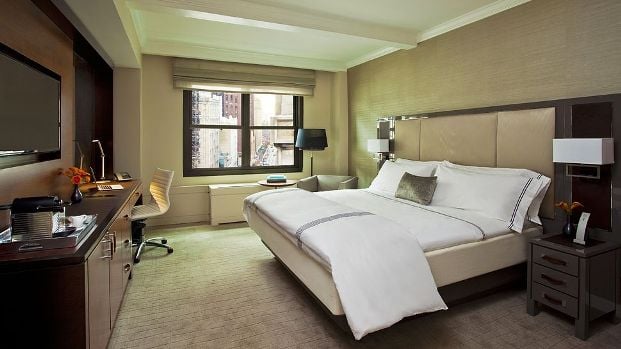 Services
The Attachés of the Quin go beyond a traditional concierge service. They are Luxury Lifestyle Managers who curate each guests New York experience, providing them with exclusive insider access itineraries for every New York experience.
Dining
The Wayfarer menu showcases a diverse selection of artisanal regional seafood. From the grand parlor, the second floor clubroom bar, to its three private dining rooms, guests are treated to a variety of different dining experiences. The restaurant's dynamic landscape makes it the ideal location for a distinctive dinner in the main dining room or a custom cocktail in the elegant second floor clubroom bar. Open daily for breakfast, lunch and dinner. www.thewayfarernyc.com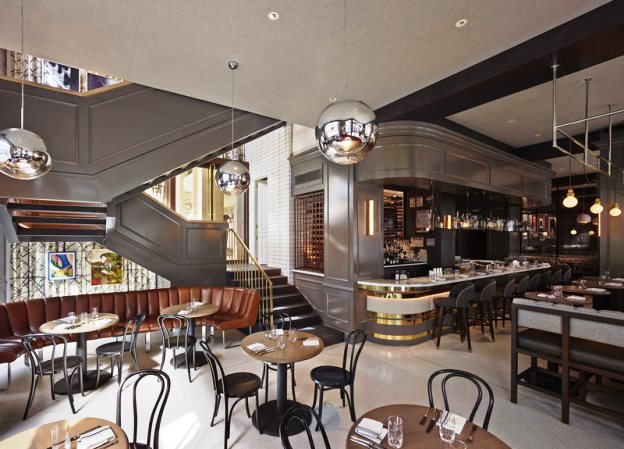 Spa
The Quin is a cultivated sanctuary in the heart of the world's most vibrant city. Spa services may be booked within the privacy of your guestroom. Your Attaché at the Quin can also arrange for visits to a world-class spas that caters to specific needs.
Leisure
Explore Central Park by bicycle, taste world class cuisine, shop Fifth Avenue, wander through prominent art galleries, and witness breathtaking performances. At our doorstep, dozens of dynamic Quintessential New York City sites await your discovery.
Meetings and Business
The lobby-level Drawing Room, furnished by Apple, is available 24 hours a day. In addition to the 10 seat Executive Boardroom, the Penthouse offer one of the city's most distinctive venues for large receptions and events.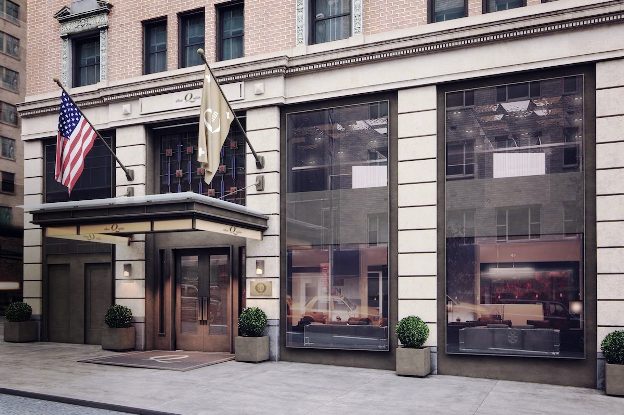 Location
Corner of 57th Street and 6th Avenue in Mid-Manhattan, New York City. 7 miles from New York LaGuardia Airport and 16 miles from New York John F Kennedy Airport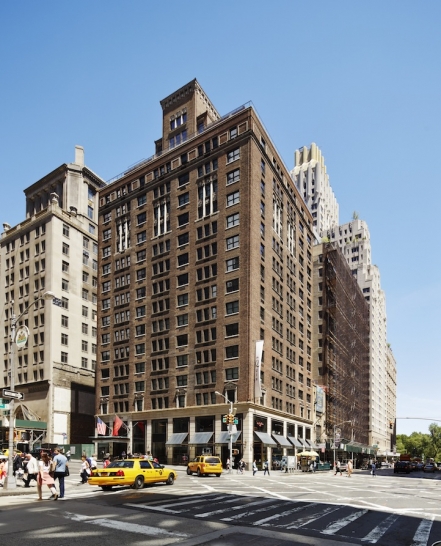 Near the Quin
Central Park, Carnegie Hall, Fifth Avenue designer boutiques, museums, art galleries, Broadway theatres. concert halls, the Lincoln Center, the Museum of Modern Art and Rockefeller Plaza.
Address: 101 W 57th St, New York, NY 10019
Phone:(212) 245-7846
Hotel class: 5 stars   Website 
http://www.thequinhotel.com/