Famous walls around the world
The Great Wall of China is world-renowned as a technological marvel that was centuries before its time. While this wonder of the world should be high on the list of walls to see, it's by no means the only impressive sight waiting to be explored and appreciated.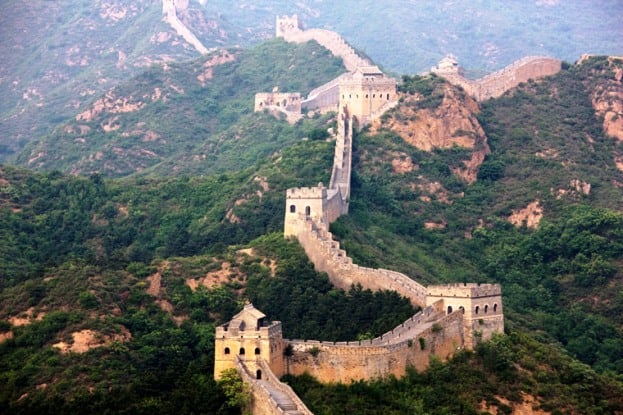 The Vietnam Veterans Memorial Wall in Washington, D.C. is a simple structure filled with a powerful statement. The names of 58,256 soldiers who either died in Viet man or are among the Missing in Action from that war are inscribed on the rock walls. Another tribute to war, the Berlin Wall continues to stand as a reminder of war and oppression. Much of the wall has been torn down, but somber remnants remain in front of the former Prussian Parliament and at the current Berlin Parliament.
The Walls of Troy once helped a great culture protect itself from invasion. Located in modern-day northwestern Turkey, it is now a major site for tourists. Indigenous Bantu people built the Great Zimbabwe between the 11th and 14th centuries. Extending for more than 250 meters, the stone ruins are spread throughout modern Zimbabwe.
Stretching 117 km across northern England, Hadrian's Wall stretches between the North Sea and the Irish Sea. Constructed between 122 and 128 AD, a national path now follows the length of the wall from Bowness-on-Solway to Wallsend.
Most walls are built in clean, crisp lines. They mark boundaries or follow the landscape. The Sacsayhuaman in Peru is a zigzagging stone wall that is believed to resemble the teeth of a Puma. Once considered one of the Wonders of the World, the Walls of Babylon are found in modern Iraq. Dating back to 575 BC, the walls helped protect the city of Mesopotamia.
Categories: Abacos, Asia, Beijing, China, Europe, France, Israel, Jerusalem, Middle East, Peru, South America, Spain, Switzerland, Turkey
Tags: Aurelian Walls, Beijing, Berlin Wall, Chester City Walls, China, Derry, great wall of china, Jerusalem, Walls of Ston, Western Wall