One of the most delightful places to visit is Asia. It has a wide selection of countries adorned with beautiful sceneries and rich cultures. Commonly, Asia travel deals incorporate the major tourist attractions of Indonesia, Thailand, Japan, Cambodia, Malaysia, Philippines, China, Vietnam, Myanmar, and Singapore. Travel companies usually suggest tourists to travel to these countries on breezy time of the year.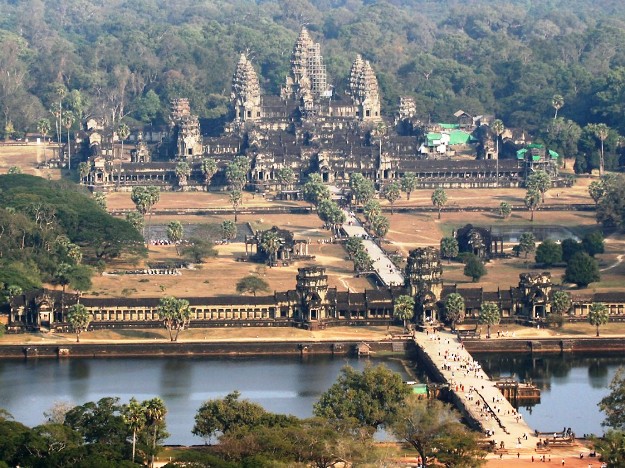 Bali, Indonesia
This paradise is one of the most visited destinations in Asia. It offers a wide array alluring beaches that are very appealing to beach bums, surfers, and divers. You will be bewitched by its rich culture and a good variety of its hospitable people.
Bangkok is considered as a tourist friendly city despite being congested and under chaos. What could be most rewarding for the visitors of this place is its liberal shopping scene. Its market offers enticing bargains on almost everything there is on the bazaar. Different shopping grounds are teeming with stores selling jewelry, clothes, and home and art decors at very low prices.
Angkor Wat, Cambodia
Angor Wat is located in the northern part of Cambodia. Considered as one of the most significant archaeological site in Southeast Asia, it was declared as one of UNESCO's World Heritage Site in the year 1992. It used to be the heart of a frightening realm. Its outstanding structure is the remains of Khmer Empire's aged capitals which was built amid the ninth to the fifteenth century CE. You will be thrilled to se the intricate stories that were pictured out in stone formations at the Bayon Temple and the jaw-dropping sculptural splendor of Angkot Wat itself.
Mount Kinabalu, Malaysia
The Kinabalu Park is located about 50 miles east of Kota Kinabalu. It is one of the most accessible mountains in the planet and is considered to be the highest mountain in Southeast Asia. The implausible botanical garden and natural biodiversity of Mount Kinabalu is home to more than 600 species of ferns, 100 species of mammals, and 326 species of birds, especially the gargantuan Rafflesia plant.
Tubbataha Reef, Philippines
The Tubbataha Reef is a marine formation located in Puerto Princesa, Palawan. It is home to some of the most spectacular coral reefs and marine life in the world. Tubbataha Reefs Natural Park is the first ever national marine park in the Philippines. It is also one of UNESCO's World Heritage Site. Tagged as the Eden Garden underwater, seasoned scuba divers keep coming back for the beauty of live marine creatures such as manta rays, Moorish idols, clown fishes, moray eels, and great jacks.
Petronas Towers, Malaysia
These towers rise from a inner point of Kuala Lumpur's metropolis. This up to date office and mall complex used to be a racetrack. The towers have a very deep foundation reaching 400 feet into the earth. It dominates the Kuala Lumpur skyline and is designed with a façade showing reverence to the Muslim legacy of Malaysia. A good vantage point on the 41st floor will give you a magnificent view of Kuala Lumpur.
There are lots of travel websites offering Asia travel deals; take time to scrutinize their offers before booking so you can get the promos and discounts and truly enjoy your holiday.