Fort Lauderdale – Fun in the Sun
Ready to plan your vacation? Fort Lauderdale South Florida might be just the ticket. It has what every vacation-goer wants. It's got the sun, fun, and great food.  So you want to go but you just don't know where to go once you're there?  You're in luck.  I tallied all the member's suggestions and narrowed it down to pack your week with not-to-miss activities.   Whether you're traveling as a couple or with the family, we have you covered.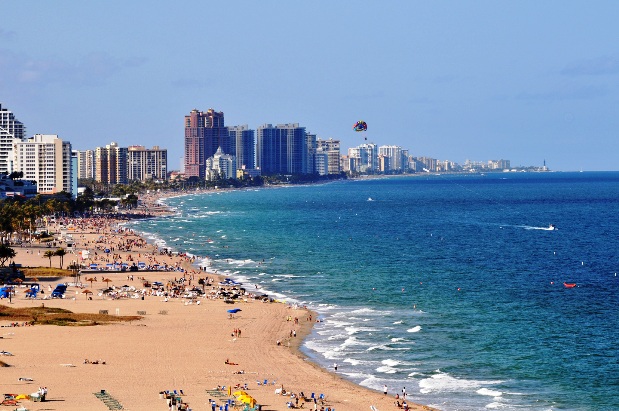 Known for its sun and fun atmosphere it is also home to great food, sites and the arts.  There so much to do in Fort Lauderdale but you'll want to plan ahead, otherwise you might miss out.  In the daytime, you'll want to hit the beach for sure.  The beaches are clean, get lots of sun, have soft sand and ample parking for us visitors. The water is warm enough to swim in year round. Be careful during the summer months, the sun is really hot. Even though it might feel cool at times with the ocean breeze, the sun will surely burn you . When you want to take a break from the sun, you can head on over to the mall right down the road.
You'll find all the top names in fashion and maybe you can spruce up that tired beachwear of yours. On Day 3 take a break from the sun and head over to the Riverwalk with some wine and cheese and have a nice picnic . It's a beautiful area and the chance to sit back and relax and enjoy the scenic views of South Florida.  If you are traveling with kids, take them to the Museum of Discovery. It's an interactive museum and the kids will have so much fun trying out different science projects. They'll be able to touch, feel and explore to their heart's content.
Categories: Abacos, Florida, Fort Lauderdale, USA
Tags: Beach Vacation, Family vacations, Florida, Fort lauderdale, Golf Vacation, Miami, Romantic getaways, Shopping, sightseeing, vacation