Ready to plan your vacation? Fort Lauderdale South Florida might be just the ticket. It has what every vacation-goer wants. It's got the sun, fun, and great food.  So you want to go but you just don't know where to go once you're there?  You're in luck.  I tallied all the member's suggestions and narrowed it down to pack your week with not-to-miss activities.   Whether you're traveling as a couple or with the family, we have you covered.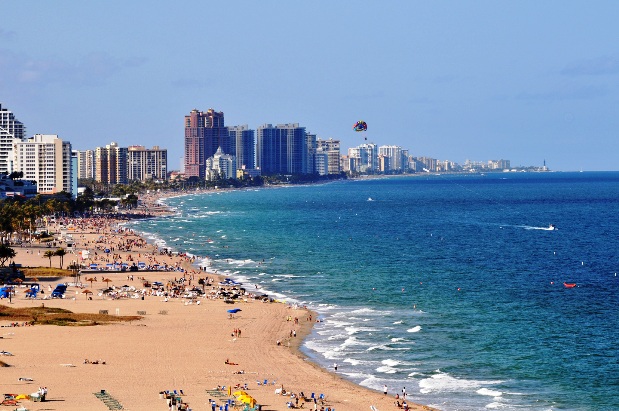 Known for its sun and fun atmosphere it is also home to great food, sites and the arts.  There so much to do in Fort Lauderdale but you'll want to plan ahead, otherwise you might miss out.  In the daytime, you'll want to hit the beach for sure.  The beaches are clean, get lots of sun, have soft sand and ample parking for us visitors. The water is warm enough to swim in year round. Be careful during the summer months, the sun is really hot. Even though it might feel cool at times with the ocean breeze, the sun will surely burn you . When you want to take a break from the sun, you can head on over to the mall right down the road.
You'll find all the top names in fashion and maybe you can spruce up that tired beachwear of yours. On Day 3 take a break from the sun and head over to the Riverwalk with some wine and cheese and have a nice picnic . It's a beautiful area and the chance to sit back and relax and enjoy the scenic views of South Florida.  If you are traveling with kids, take them to the Museum of Discovery. It's an interactive museum and the kids will have so much fun trying out different science projects. They'll be able to touch, feel and explore to their heart's content.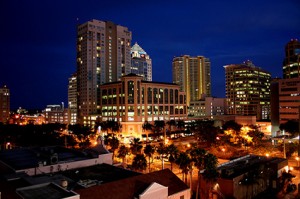 In the evening, head on down to "A1A" (that's A1A Blvd) for great bars, outdoor eating, and dancing at the clubs right on the beach. We can suggest the "Bait Shack" right on the beach; the perfect spot for cold beer, tasty drinks and food.  We also enjoy the "Elbo Room" for the more hard-core partiers and a wild "let your hair down" Happy Hour. Lastly is "Mangos" (no cover charge) for great live music and well-dressed people in the later evening.
When it's time to eat your appetite will be satisfied no matter what type of fare you are interested in. Remember, this is South Florida. It's a mix of many cultures and home to some great restaurants.  There are many places serving everything from South American to NY Italian  but we can certainly recommend the "Canyon Southwest Cafeacute;" for inexpensive and tasty food and great margaritas. And for the  BBQ-lovers  you're taste-buds will jump for joy at the "Chima Brazilian Steakhouse".  But remember, if you don't learn to put up the red stop sign, they will keep coming to your table with more and more meat to eat.  It's so tasty; it's hard to turn down.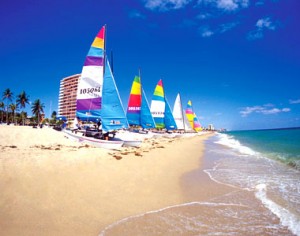 And just when you thought Fort Lauderdale was only about partying and eating, there's actually a vibrant art community about an hour away in Miami. Take a break from the beach and check out the art galleries, great theatre and music. Go see a live show. The art has a heavy Cuban influence in it. You'll have lots to choose from all over the city.
Whether it's good food and drink, sun and relaxation, dancing or the arts, South Florida has you covered.  We never even got to mention the  great golf or the area spas.
If Fort Lauderdale is not on your list for vacations this year, I suggest penciling her in.  It's a wonderful place for a couple or family-filled with great beaches, great food and drink, and a break from everyday life. Whether you book a hotel room or your timeshare using RCI.com  or Interval World as long as you get to Fort Lauderdale you're bound to have a great family vacation.
For more information and deals click link below

https://www.etraveltrips.com/eTravelTrips/top_deals_list.php?search_hotel=search&vcity=Fort+Lauderdale&x=27&y=20