Activities you can do in Bali Indonesia
Bali is magical. As probably the most famous island in Indonesia, Bali blends spectacular mountain scenery and beautiful beaches with warm and friendly people, a vibrant culture and out of this world resorts. Travel & Leisure Magazine has awarded Bali the World's Best Island in 2009, while the Lonely Planet's Best of Travel 2010 ranked Bali second place among the world's Top Regions.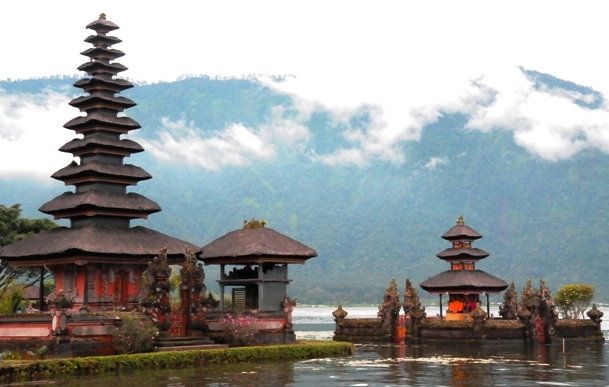 Also known as the Land of the Gods, Bali appeals through its sheer natural beauty of looming volcanoes and lush terraced rice fields that exude peace and serenity. Bali enchants with its dramatic dances and colourful ceremonies, its arts and crafts, to its luxurious beach resorts and exciting night life.  For this exotic island has much to offer, from inspirational spirituality to fine dining and meeting experiences, from world class surfing and diving to exhilarating treks in the wild. And everywhere you will find intricately carved temples.
Here are some places to visit
1) Bird Park; You don't need to be a bird watcher to enjoy this colourful park. Take a morning off, and discover the beauty of an array of tropical birds Bali has to offer. Even better, arrive later in the afternoon, and enjoy some amazing sun-set melodies. A great choice for enthusiasts and families. (located at Taman Burung – open 08:00 – 18:00 daily)
2) Cruising; Pick a boat of your choice, and head for the high seas! Nowadays Bali has a great selection of safe boats to choose from. Go for a fun filled family outing or go more adventurous with some of the latest cutting edge crafts which deliver the speed. (Bali Hai Cruises, Sea Safari Cruises, Bounty Cruises)
3) Bali Dance Performances; Be enthralled by unique Balinese dances! Try to catch one of each of: Kecak, Legong and Fire Dances, at least. There are dozens of different troupes to choose from, each with their own following. Keep in mind, shows in hotels and tourist restaurants offer vanilla flavour, and sometimes mechanical re-creations of the real thing. Head out to some of the villages, and you will be handsomely rewarded with the authentic fare.
Categories: Abacos, Asia, Bali
Tags: Adventure Travel, Asia, Bali, Balinese, Beach Vacation, Family vacations, Hotel, Hyatt, Indonesia, Kecak, Luxury Hotels, Romantic getaways, Sanur Bali