Getting to know the Valley Isle before your first trip. I already had traveled to the other Hawaiian Islands a dozen times before I finally made it to Maui. This struck me as strange, considering the number of direct flights from my hometown of Seattle and the fact that many of my friends and fellow travel colleagues make this their go-to island.
But earlier this year, when our group of Expedia Viewfinder bloggers had our annual summit on-island, I finally got to experience the Valley Isle for myself.
Much of the week was planned expertly by the fabulous Maui Visitors Bureau. Jon and I, however, spent a few extra days after the summit exploring on our own, which meant we had time to investigate on our own.
This exploration was the best part of our trip. I love trying to wrap my head around a new destination, crowd-sourcing friends for suggestions and faves, and simply starting from square one. If you are making your first time to Maui, hopefully some of these pointers will help you in planning your trip.
Before you go
I started researching this trip months in advance using the Maui Revealed guidebook. This series has done me well for other islands and it was great for Maui, too. It's thorough, has a website that's kept up-to-date, and explains the layout of the island in an easy-to-digest way.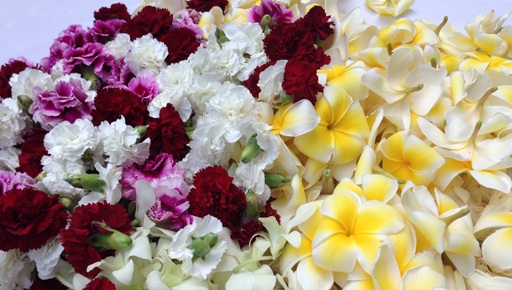 Spectacular flowers for lei-making
But sometimes you can read a guidebook, ask all your sources for information, and still not really know what you're getting into until you've got boots (or slippers, in this case) on the ground. I tend to read, make my plans, and then read some more once I'm at my destination. This was invaluable as we planned our drive on the Road to Hana, gathering tips in advance but also reading the nearly mile-by-mile descriptions once on the road.
Categories: Abacos, Hawaii, Maui, USA
Tags: 1080p, Adventure Travel, Aloha shirt, Atlantis, Barbara Messing, Beach Vacation, etraveltrips, Family vacations, Golf, Golf Vacation, Hawaii, Hawaiian Islands, Hotel, Hotel Deals, Lahaina, Luxury Hotels, Maui