Romantic getaway to Saint Maarten

Traveling as a couple to a Caribbean hotspot. There used to be a time when my husband and I would go away alone and put a lot of pressure on ourselves to have fun or do the romantic things expected of a couple that can't always get away alone. Over the years, we've learned to leave those expectations behind and just ease into the flow of whatever each destination has to offer.

We've embraced this approach because freedom is something we experience too often when traveling with our kids. For better or for worse, the kids almost always are in charge of everything, from whether we get to sleep in (never) to whether we should stay longer in the pool (always).
On the most recent trip my husband and I took together, the romantic experience started the moment we boarded the plane. Immediately, both of us enjoyed some uninterrupted sleep. When we awoke, we had arrived at an island that's really two islands in one: Sint Maarten (the Dutch side) and St. Martin (the French side).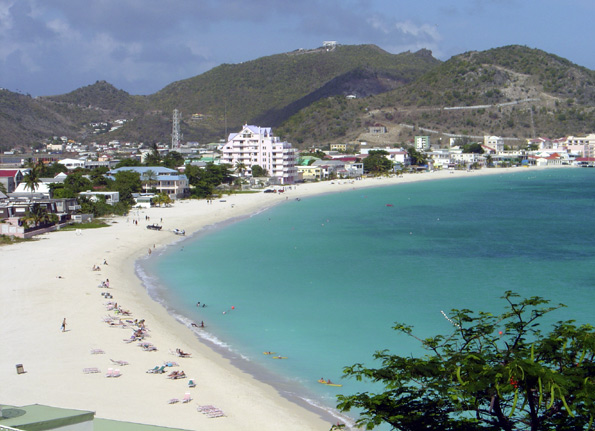 Choosing a side
The island is small at 34 square miles, but it offers a lot to do and see. The majority of visitors are more familiar with the Dutch side because this is where a lot of the shops, casinos, restaurants, island activities, and nightlife are located. Sint Maarten is where the cruise ships dock and the airplanes land. It's also very congested; getting around by car requires time and patience.
Viewfinder tip: There are plenty of taxis in St. Martin, but car rentals are the least expensive option.
The French side is known for a more laid-back and quieter feel. It's very popular for its food scene, which is often said to be the best on the island.
Categories: Abacos, Caribbean, St Martin
Tags: Beach Vacation, Caribbean, Carnival Dream, Cruise ship, DeMotte, etraveltrips, Romantic getaways, Saint Maarten, Sint Maarten, travel