Cuba has got everything which is needed to be a popular tourist destination. Historic buildings, modern lifestyle, buzzing nightlife and serene beaches have made it immensely popular. Apart from places of interest, it is renowned for the Cuban cigars throughout the world. Some of the avenues of tourism are analyzed in this Cuba travel advice.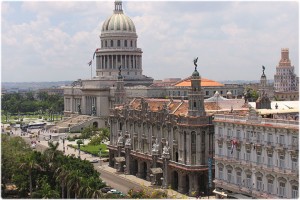 Playas Del Este is an important beach destination east of Havana, the national capital. This is the name given to an array of beaches towards east of the capital city. These beaches are located on a stretch of 15 miles between Guanabo and Bacuranao. One may find Playas Del Este flooded with visitors from far and wide during weekends and holidays.
Tourists can enjoy all sorts of water sports here. Kayaking, swimming and snorkeling are popular among tourists and locals alike. Others may simply have a good rest along the beach comfortably under the sun. There are a couple of bars on this stretch of beaches, where one can enjoy alcohol.
Museo de la Ciudad or Museum of the City is a museum which was originally built as a Presidential Palace. It was built in 1791 as the Presidential Palace and served as home to colonial governors in colonial era. As of today, it serves as a museum and has a repository of museum collections in Havana.
Here, one may find exhibits relating to the long history of the national capital city. There are separate sections dedicated to the Cuban struggle for independence in this museum. One may even find a number of flags which were used by the Spanish colonial government. A number of exhibits which are related to weaponry, folklore and archaeology are found here.
Cuba is also famous in the world for the unique quality cigars that are exported from here. These cigars find their fans in most parts of the globe. A lot of cigar factories are spread throughout the country, but Pinar Del Rio is the mainstay of cigar industry. These ought to be bought from cigar factories or authorized dealers only.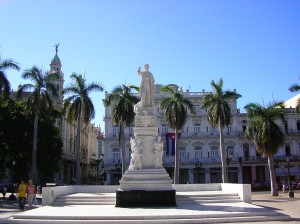 Tourists are seen vouching for collecting them for their own use or as souvenirs. Quite importantly, foreign nationals are allowed to take up to 50 cigars without any documentation. Taking a higher quantity mandates presence of official documentation. At the same time, one should buy cigars from established stores only to avoid getting duped.
Though American citizens are allowed to visit here, they are barred from using Cuban cigars. Whether they have purchased cigars through proper channel or received them as gift, these are strictly prohibited in US. However, they are allowed to purchase and take home other items including paintings from here.
Plaza de la Revolucion is an important place for Cuban nationals and the country at large. This place is dedicated to Cuban heroes of revolution, Che Guevara and Jose Marti. Ideal time to visit this place is early morning or late evening, to avoid rush of tourists and heat. All tourists going to Cuba ought to grasp every bit of information provided in this Cuba travel advice.