Luxurious Hotel in Grand Rapid
Grand Rapid, Michigan has famous and luxurious hotels around the world. It is where most business meetings are held. Two of the favorite venues are the Amway Grand Plaza Hotel and Crown Plaza.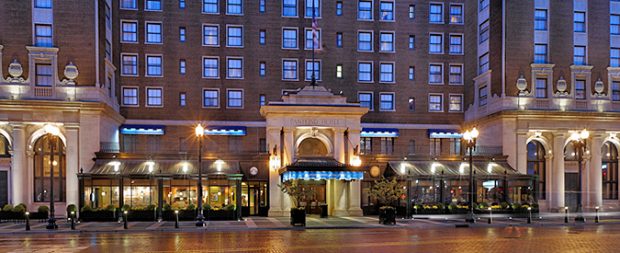 Grand Rapid is the second largest city in Michigan with over 197,800 populations according to the census as of the year 2010. The city becomes more popular because of its wide range establishments that suit the requirements of their citizens. Grand Rapid also houses many nearby government agencies, some of the biggest corporations, entertainment establishments and other commercial sites.
There are many luxurious and elegant hotels that sprouted one by one to accommodate the needs of visitors of Grand Rapid. One of the most highly regarded hotels here is the Amway Grand Plaza Hotel.
Amway Grand Plaza Hotel Grand Rapids
Located in Monroe North West Michigan, Amway Grand Plaza was founded in the year 1913. It was previously known as the Pantlind Hotel, after a long year of renovation and added 29 more story towers it was reopened in 1981 and use its new name Amway Grand Plaza.
It is adjacent to Ford, Gerald International Airport and was rated as the most luxurious hotel in the city, featuring some of the award winning restaurants and bars that cater and serves great and superb international menus, best-tasting wines and wide range classic and extra ordinary cigarettes.
Amway Grand Plaza houses fabulous and well decorated 682 rooms including 40 traditional and historical designed suites. All rooms are well organized and ventilated, decorated and accentuated with branded and originally handcrafted furniture and fixtures. All rooms have its sliding glass windows to overview the fascinating nightlife outside the hotel.
Categories: Grand Rapids, Michigan, USA
Tags: Adventure Travel, etraveltrips, Family vacations, Grand Rapids, Hotel Deals, Luxurious Hotel in Grand Rapid, Michigan, Resorts, sightseeing