It is always a difficult task to try and come up with interesting activities for the children when they accompany you on your trips around the country. Notice I say it may be difficult but it is not impossible. As an example, we decided to take a vacation to the state of Maine and as anyone would guess there simply is not an abundance of things for children to do. We still decided that there was sufficient interest on our part to visit this great part of America and as such we decided to still complete our travel plans.
Most visitors to Maine never consider the possibility that Maine could also be considered a farm rich area. There are in fact a vast number of actual working farms located in this section of the nation. We decided that one way in which we could enjoy the state's great outdoor environment as well as to provide the children with some interesting activities was to spend the day on one of the many animal farms in the state. The children were actually excited about this prospect as they would be able to see what happens on the farm while getting to know and understand other children.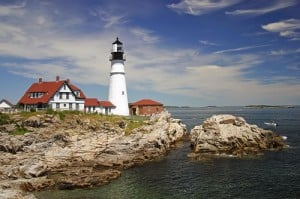 We were fortunate enough to locate a farm in Rockport that does exactly that. It was the Aldermere Farm. As you approach this vast farm you will begin to see acres of beautiful pasture land filled with the cows known as Belted Galloways. These are an interesting breed of cow in that they have a band of white which goes completely around their mid sections of their bodies. Besides seeing these unusual cows the farm offers the visitors a variety of seasonal tours as well as established activity programs.
Categories: Abacos, Maine, USA
Tags: Aldermere Farm, Belted Galloway, Cattle, Dairy, etraveltrips.com.Travel, Family vacations, Farm, Maine, Resorts, Rockport, Rockport Maine, Romantic getaways, sightseeing, Top Hotels