Whether you have been to Mardi Gras or not, if you are not a native-born New Orleanian, you might be missing out on some things. This article is here to provide you with ideas about what you should do during this Mardi Gras 2011 season.  First of all, you may be asking yourself, "When is Mardi Gras 2011?" It's Tuesday, March 8.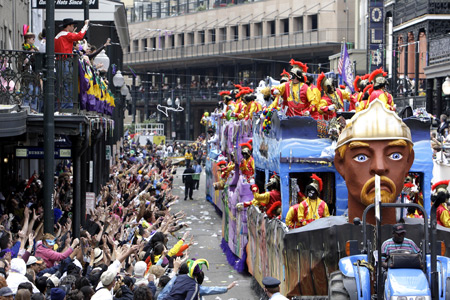 The Mardi Gras season really kicks off, however, with the 25th anniversary of a unique satirical parade called Krewe Du Vieux. This parade is a can't miss, the only parade to go through the lower French Quarter and the Marigny Triangle, and is a very interesting with some hilarious adult and satire themes. This, the first parade, starts Saturday, February 19th at 6:30 PM.
After the parade, you might be hungry. If you're hungry immediately after the parade, there are an endless amount of culinary options available to you: from fresh authentic Tacos at Cafe Negril to one of the best burgers in the city at Port of Call. If you're up really late though, you need a 24-hour restaurant in New Orleans, like Buffa's, a block from the parade route, a 24/7 bar that offers a diverse menu, from Tamales to beef po'boys.
Let's say after a parade you make your way to Bourbon Street. If you are in the mood to get really wild, this a great place to go. You can take shots, go to dancing clubs, go to clubs where the girls dance for you, etc. If you're making the trip to New Orleans, you might as well make sure you visit Bourbon Street, but if you do not like crowds, you should go the second to last weekend before Mardi Gras. If you go the weekend before Mardi Gras or anytime during Mardi Gras, it will be incredibly crowded and pretty hard to deal with if you don't like crowds. If you are interested in eating at this hour, there are many 24 hour options available, like the Alibi on Iberville.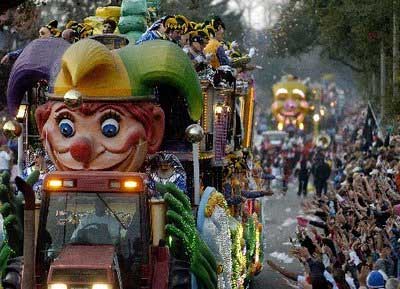 If you want to see a parade in a part of town that is nice, but that tourists usually do not visit as much, you should see Krewe of Endymion. This parade rolls through Mid-City and is definitely one of the heavy hitters during the Mardi Gras season. The floats are gigantic, beautiful, ornate, and there is always a celebrity head-lining it.
People camp out days in advance just to go to go to this Parade. If you are hungry any time of the day in this neighborhood, you should visit Bud's Broiler on City Park avenueComputer Technology Articles, home of the best small burger in the city.