How To Prepare For Peru Trekking And The Inca Trail
How To Prepare For Peru Trekking And The Inca Trail Peru is one of the best trekking destinations in the world, no question. The variety of treks on offer, complete with stunning scenery and wildlife make it a necessity for anyone with a love for the great outdoors and a spirit for adventure.
Here are couple of important things to consider when planning Peru vacations with the intention of trekking.

Book popular routes well in advance
The classic example of this is the famous Inca trail, a spectacular 4 day trek that ends at the World Heritage site of Machu Picchu. Conservation rules permit 500 people per day on the trail, which works out to about 200 trekkers and 300 support staff. In the case of the Inca trail it isn't possible to do the route without a guide, making booking through an agency essential. Due to the popularity and fame of this trek permits can sell out months in advance, particularly in high season.
There are a number of different treks on offer around Cuzco as alternatives to the Inca trail, which any good Peru tours operator should be able to point out. However if you're dead set on reaching Machu Picchu by the re-known classic Inca Trail, try to reserve your space at least three months in advance or longer if planning on trekking in peak season. Remember that the trail is closed in February for maintenance.
Other Peru trekking routes are not as difficult for bookings, but it is still worth making your reservation as early as possible.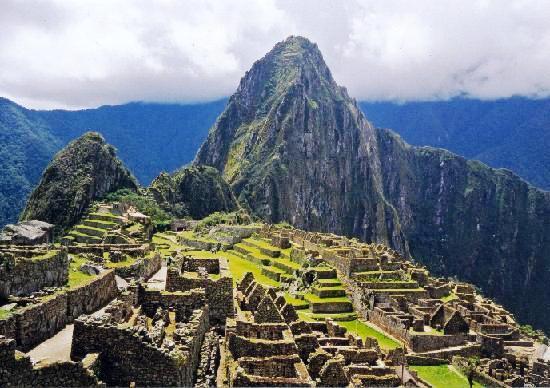 Acclimatise
Most trekking that you do in Peru will likely be at altitude. The most popular centers of Cuzco and Huaraz are both above 3,000m so rushing up from sea-level and hitting the trails straight away will make things harder than they should be. Allow for a couple of days to rest and acclimatize when you get to altitude and you'll find yourself enjoying the experience a lot more.
Categories: Peru, South America
Tags: Adventure Travel, Cusco, Cuzco, etraveltrips, Family vacations, Historical site, Huaraz, Inca, Inca Empire, Inca road system, Inca Trail, IncaTrail, Machu Picchu, Peru, Peru Travel, peru Vacation, sightseeing, travel, World Heritage Site