How To Prepare For Peru Trekking And The Inca Trail Peru is one of the best trekking destinations in the world, no question. The variety of treks on offer, complete with stunning scenery and wildlife make it a necessity for anyone with a love for the great outdoors and a spirit for adventure.
Here are couple of important things to consider when planning Peru vacations with the intention of trekking.

Book popular routes well in advance
The classic example of this is the famous Inca trail, a spectacular 4 day trek that ends at the World Heritage site of Machu Picchu. Conservation rules permit 500 people per day on the trail, which works out to about 200 trekkers and 300 support staff. In the case of the Inca trail it isn't possible to do the route without a guide, making booking through an agency essential. Due to the popularity and fame of this trek permits can sell out months in advance, particularly in high season.
There are a number of different treks on offer around Cuzco as alternatives to the Inca trail, which any good Peru tours operator should be able to point out. However if you're dead set on reaching Machu Picchu by the re-known classic Inca Trail, try to reserve your space at least three months in advance or longer if planning on trekking in peak season. Remember that the trail is closed in February for maintenance.
Other Peru trekking routes are not as difficult for bookings, but it is still worth making your reservation as early as possible.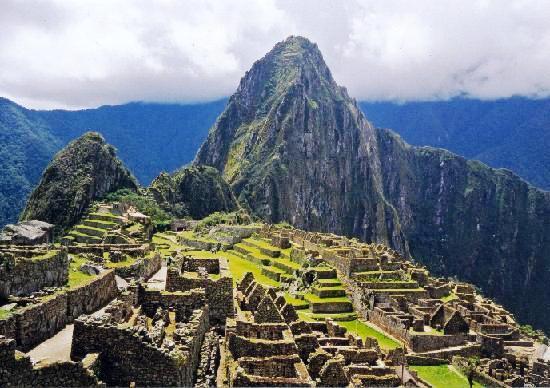 Acclimatise
Most trekking that you do in Peru will likely be at altitude. The most popular centers of Cuzco and Huaraz are both above 3,000m so rushing up from sea-level and hitting the trails straight away will make things harder than they should be. Allow for a couple of days to rest and acclimatize when you get to altitude and you'll find yourself enjoying the experience a lot more.
Independent or Guided?
Apart from the example of the Inca Trail, you may have the option to do a guided trek or to go independently.
Whichever option you choose depends on your desire to carry weight, ability to cook on the move and your navigation skills. Trekking groups work with porters or arrieros (mule drivers) to carry supplies, tents, sleeping bags and mattresses. This shrinks the size of your pack from 15-20kg to a small day pack. This saving in weight can make a big difference when at 4,000m! Additionally if you take a supported trek your tents may be put up for you and you will be provided with three meals a day and often afternoon tea, as well as purified drinking water. Finally how are your map reading and navigation skills? If you are trekking in remote areas you could be risking your life if you do not know how to navigate in the mountains – having a guide and crew who know the route removes this worry. They will also know the best alternatives in case of injury or illness whilst on a trek.
Carrying as little as possible
Your tour operator should provide the essential camping items listed above and transport them by porter or mule, which leaves you only to worry about the items in your day-pack. After a few years of trial and error, I suggest the following (some items you will obviously be wearing!):
1.Long Pants
2.Some cash in local currency
3.T-shirts / shirts that you can layer
4.Warm clothes, including thermals, fleece / sweater & spare socks
5.A rain jacket or poncho
6.Original passport – photocopies are not acceptable
7.Plastic bags to store your spare clothes
8.Toilet Paper
9.Flashlight and batteries, pocket knife
10.A water bottle & water purifying tablets
11.Good hiking boots or shoes – well broken in
12.A sun hat and a warm hat to protect you from the sun and the cold
13.Gloves and scarf for cold nights
14.Sun block & insect repellent
15.Tips for porters, guides and cooks
16.Some extra snacks (biscuits, energy bars, chocolate, sweets)
17.Towel & wash kit
18.Swimsuit (recommend for routes involving hot springs)
19.A small personal medical kit
Are there any routes that you recommend for trekking in Peru? Are there any other preparations, or things that you advise bringing?