If you like shopping you will love Sydney Australia
Do you love shopping? Do you want to indulge in the splendid shopping opportunities these holidays, then onboard one of the Sydney flights and get ready to splurge on some of the most amazing collection. On a shopping spree in the city, you will get to choose from all, from extravagant labels and home-grown fashion to bustling markets and outlet tours. The city offers top-notch shopping centers, stylish boutiques and department stores. So if you're looking for a dose of retail therapy, following are few of the places where you should definitely visit.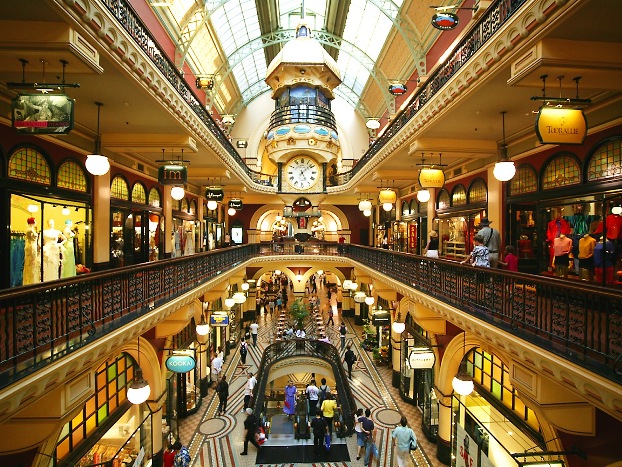 In the city centre, Westfield Sydney has set the tempo for marvelous shopping. And, then at the Zara and Gap, you will find four floors of fashion favorites. Amble through the historic Queen Victoria Building and Strand Arcade, and get amazed by the splendid collection on display. You should also take out time to visit the recently revamped Pitt Street Mall, which offers a never a dull moment kind of unbolted experience, and an open playground with street theatre performances. You will have splendid time when here.
The next in line can be the famous Birkenhead Point. If you choose an accommodation in Rozelle, then, this splendid shopping hub is just a short stroll across the Iron Cove Bridge. Birkenhead Point is known to house city's top factory outlets. And, if you are good at the art of negotiation and bargaining, then, you will get some of the finest deals here. If you are on a holiday with your family, then, it is a great place as there are plentiful family friendly shopping and craft centers to keep the children happy, and there is a park nearby.
Categories: Abacos, Australia, Sydney
Tags: Australia, Birkenhead Point, Chatswood Chase, City Vacations, Darling Street, Oxford Street, Pitt Street Mall, Queen Victoria Building, Shopping, sightseeing, Strand Arcade, Sydney