Choosing the top destinations in Africa is no easy task given the size and diversity of the continent. Below you'll find my personal favorite sights., planning your trip around any of these destinations will be worthwhile. The geographical spread, biodiversity and cultural wealth of Africa offer extraordinary travel temptations.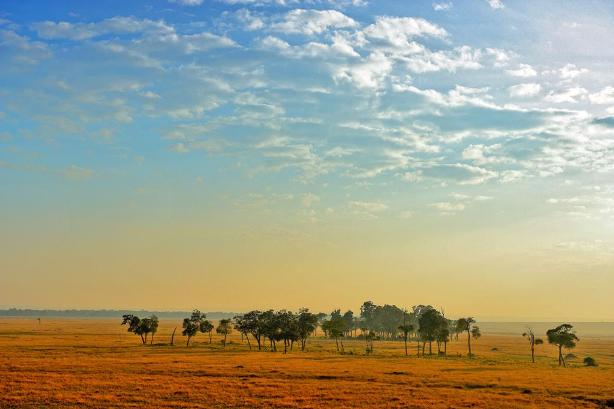 Here's our pick of the top African getaways:
The Masai Mara (Kenya): You've enjoyed the thrill of the spectacle of millions of wildebeest racing across a movie screen. Now, live the experience with a trip to Kenya's Masai Mara National Reserve. It's also an opportunity to view Africa's Big Five in their natural habitat: the lion, elephant, leopard, rhino and Cape buffalo. July to October is Kenya's safari season.
Marrakech (Morocco): Sprawling, colourful, dusty and noisy Marrakech is a sensual buffet. Book yourself into a riad or traditional homestay from where you can explore the winding old lanes of the medina (walled town) at your leisure. The Majorelle Gardens, designed by a French artist Jacques Majorelle in the early 1900s, are a cool, serene retreat from the hustle and bustle outside. At night, the main marketplace Djemma el Fnaa is where all the action is: food, music and entertainment straight out of One Thousand and One Nights!
Omo River Region (Ethiopia): Culture and adventure tourism: get two for the price of one in Ethiopia's Omo River region. In this remote part of southwest Ethiopia, you can go white-water rafting one day and explore tribal villages the next. Understanding local cultures that have long been isolated from the world, and are therefore largely intact, makes for a fascinating experience. Join a tour group, as getting around on your own can be difficult.
Virunga Mountain (Uganda, Rwanda, DRC): The Virunga Range, an ancient volcanic region that borders the East African nations of Rwanda, Uganda and DRC is home to approximately 300 mountain gorillas. For wildlife aficionados, seeing this endangered species in the wild is the experience of a lifetime. Visiting hours are strictly limited and the trek through the Virunga National Park is an arduous one. Gorilla tracking is available all year, though it's a tad more difficult when the rains arrive in March-April and October-November. Tours with transport are available from Kigali (Rwanda) and Kampala (Uganda). Book early as it takes months to get official permits to any of the national parks.
Mount Kilimanjaro (Tanzania): If mountain trekking is your passion, picture perfect Mount Kilimanjaro (Tanzania) presents a doable challenge. To reach its snow-capped summit at 19,336 ft, trekkers go through five varied climatic zones. It takes six days to reach the top. While no special equipment is required, you do need sturdy legs, a healthy heart and dollops of determination, as the varying climate can tax you to your limits. Ideally, visit Tanzania in the dry months of January-February and September.
Whichever African getaway you pick, research thoroughly the local weather conditions, cultural mores, accessibility and travel permits. Then, have the time of your life!