Jackson  Hole Wyoming must sees, high in the Rockies, on the doorstep of Grand Teton and Yellowstone National Parks, the jagged peaks of Wyoming's Teton Range rise abruptly over pristine forests, fast-running rivers and the broad, flat valley known as Jackson Hole. Wrapped in such splendor, this celebrated year-round outdoor resort offers invigorating mountain air, skies dense with stars, and an astonishing profusion of wildlife.
Winter's deep snows offer powder skiing, snowboarding, cross-country skiing and dog sledding for all skill levels. Spring and summer activities range from fly-fishing and river rafting to rock climbing, horseback riding, kayaking, mountain biking, golfing and tennis.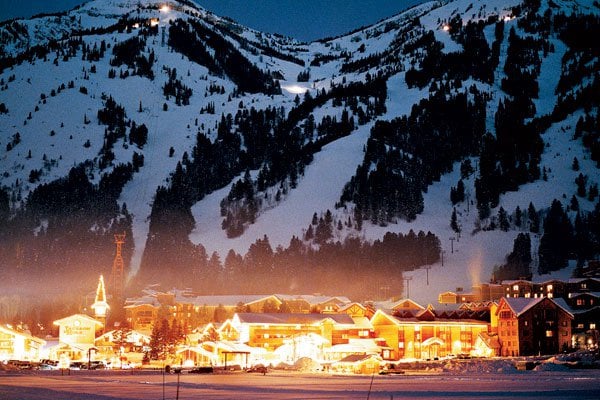 This inspirational setting supports a thriving theater, art and music scene, while countless films have made the most of Jackson Hole's magnificent alpine vistas. The town of Jackson – 12 miles (19 kilometers) away from the Hotel – has a population of about 8,600, but many more visitors arrive regularly to experience the vast unspoiled wilderness and the romance of the Old West.
Jackson Hole Must Sees
Rugged, Wild West-flavored Jackson Hole draws skiers and snowboarders to sprawling Jackson Hole Mountain Resort, famous for steep runs, backcountry terrain and America's most challenging ski slope, a chute called Corbet's Couloir.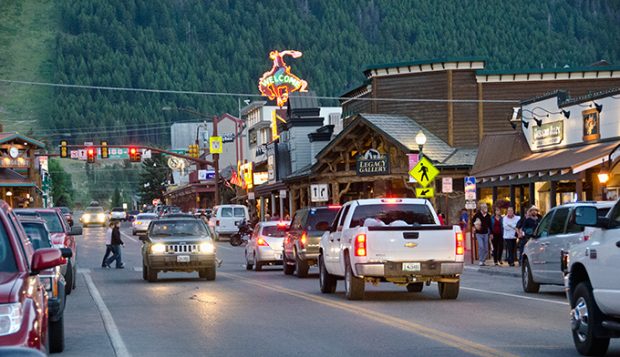 See the spectacle of 8,000 wintering elk on a sleigh ride through the National Elk Refuge, just outside the town of Jackson (December-April). Set on a cliff overlooking the refuge, the stunning National Museum of Wildlife Art offers 12 galleries of work from artists including Audubon, Warhol, and O'Keeffe.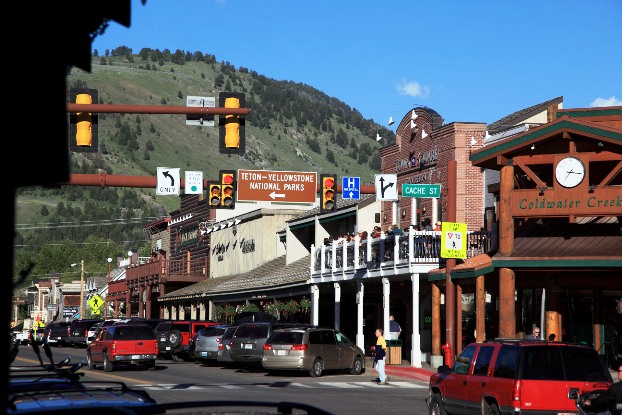 Wildlife-watchers thrill to the sight of bison, elk, moose, and wolves at Grand Teton National Park (four miles north of Jackson) and Yellowstone National Park, 52 miles farther north.
Jackson Hole Must Sees – get a feel for Jackson's cowboy character at Town Square, where they stage summertime "shootouts" under an archway made of elk antlers. Then head over to the Million Dollar Cowboy Bar, and sit on a genuine saddle at the bar.
Save