Las Vegas Golf Courses For The Best Golf Vacations
Among its many other attractions, Las Vegas now has over forty top quality golf courses within its vicinity. It is quickly climbing the charts as one of the best locations for a golfing vacation, and any serious golfer would be crazy not to consider making this luxurious destination their next adventure.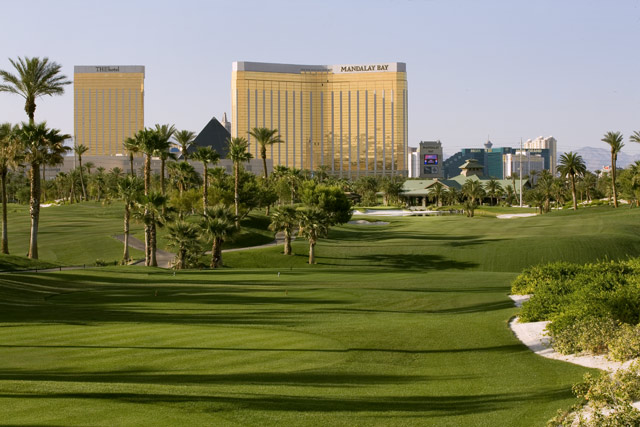 Consider, for example, the 7,000 yard Bali Hai course. Palm trees line the fairways of this tropical-themed course and golfers also enjoy a fantastic view of the Las Vegas strip from the course. Being the only golf course along the strip, this course is often graced by many celebrities and big wigs.
Consider also Bear's Best golf club, designed by the one and only Jack Nicklaus. This course features holes modeled after the very best holes from the 200 golf courses Nicklaus has designed all around the world, including many PGA courses. Offering a variety of tee placements, this course will bring a fun challenge to both the golfing novice and expert. Bear's Best is often the first stop on a Las Vegas golfer's itinerary.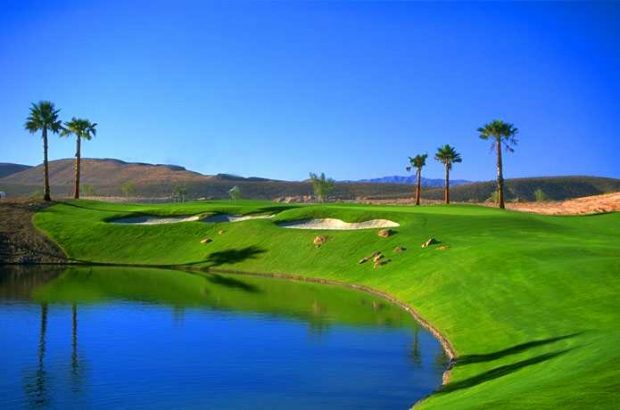 The Angel Park golf club deems itself "the World's most complete golf experience," and it's easy to see why. Arnold Palmer designed this course, which features not only two 18 hole championship courses and a par 3 course, but a golfing academy as well. Here, novice golfers are given the opportunity to hone their skills before hitting the green.
If you're looking for a unique experience, the Royal Links Golf Course may be the one for you. Here, golfers are given the opportunity to experience golfing as it was back in the day's of golf's beginnings with 18 holes taken from the British Open courses. Golfers will have the chance to play famous holes from St. Andrews, including the world renown Road Hole. Even the clubhouse is in the form of a castle to complete your golfing experience.
Categories: Golf, Las Vegas, Nevada, USA
Tags: casinos, etraveltrips, gambling, Golf, Golf Vacation, Golf vacations, Las vegas, Las Vegas golf, Las vegas travel, las vegas vacation, nevada, Nevada Travel, Nevada vacation, travel