Laura Ingalls was born in Wisconsin and lived in Kansas, but the quiet town of De Smet, South Dakota, can rightfully claim its place as the center piece of her life story. It was here that her family finally settled in 1879, here that she became a teacher at the age of 15, here that she met and married Almanzo Wilder and gave birth to their daughter, Rose.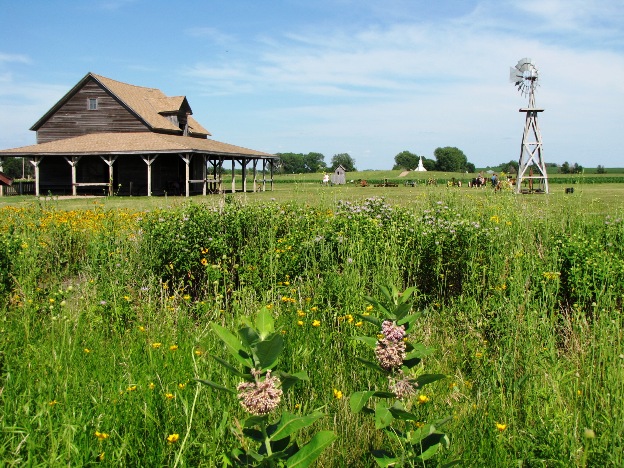 The series of Little House books, which Ingalls Wilder wrote between 1932 and 1943, are American classics, depicting America's frontier heritage and the important role women played in opening up the West. Today, visitors to De Smet can see the sites that became the inspiration for many of the books, including By the Shores of Silver Lake, The Long Winter, Little Town on the Prairie and These Happy Golden Years.
In town, the Surveyors' House was the Ingalls' first home when they moved to De Smet. Nearby is a replica of the Brewster School, where Laura once taught, plus the Discover Laura! learning centre, where kids can dress in period costume and get a hands-on experience of frontier life, picking vegetables from a garden, playing checkers or collecting eggs. A few blocks to the west, the white-shingled Ingalls Home was the last residence of Laura's parents. Both are buried in the local cemetery, along with Laura's sisters Mary, Carrie and Grace.
Just south of town, the Ingalls Homestead is the site of Charles Ingalls's land claim. A replica of the original house shows how the family lived in the 1880s, while a reconstructed 'dugout' house shows how the family lived during their years in Walnut Grove, Minnesota. On the grounds are the five cottonwood trees that Charles Ingalls planted for his wife and four daughters. Visitors can take a covered-wagon ride to the Little Prairie School, where kids can get experience learning, 19th-century-style. For several weeks each summer, actors in the Laura Ingalls Wilder Pageant re-create scenes from her books as the sun sets on the prairie.
De Smet is the westernmost stop on the Laura Ingalls Wilder Historic Highway, which snakes through the Midwest, linking sites associated with the Little House books. Other notable stops include Laura's Home in Mansfield, Missouri (where she lived from 1894 until her death in 1957, and where she wrote the series). Laura is buried here.