Big Hole Country Wise River, Montana
A place called 'big hole' was hardly an insult to mountain men such as Jim Bridger and Jedediah Smith, who were among the first white people to explore and label the northern Rocky Mountains. The term was simply frontier-speak for a wide, deep valley.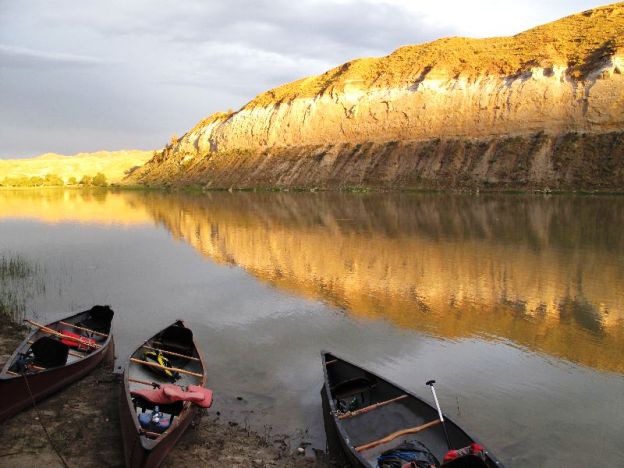 Montana's Big Hole Country, in the state's southwest corner, is one of its most beautiful valleys—a 6,000-foot-elevation prairie basin flanked by snowcapped peaks and drained by pristine streams and rivers, cherished by both anglers and rafters. Old-time cattle ranches dot the range, and meadows are filled with loose haystacks, hence the Big Hole's epithet, the 'Valley of 10,000 Haystacks'. Automated agriculture has been slow to arrive in this remote valley, adding to its easygoing charm.
For fly-fishers, the focus here is the Big Hole River, one of the top blue-ribbon trout streams in a state blessed with superlative fishing. Montana lakes and streams are home to brown, rainbow, brook, bull, and cutthroat trout, plus trout cousins Arctic grayling and landlocked kokanee salmon. Add to all this the near-mystic sense that Montana is the spiritual home of fly-fishing, a sentiment perfectly captured in the first line of Norman McLean's classic Montana novel, A River Runs Through It: "In our family, there was no clear line between religion and fly fishing."
The Big Hole's most famous lodge—numbered among the top fishing lodges on the planet by Fly Fisherman magazine—is the Complete Fly Fisher. Its location on the Big Hole River and proximity to other popular streams guarantees lots of opportunities for excellent fishing, and its small size (14 guests is the limit) fosters camaraderie and personalized service. Even novices can pull in the big ones, with the help of the lodge's skilled instructors. Dining on the lovely riverside porch is taken as seriously as fishing, and is far more sophisticated than you'd expect in this wilderness.
Categories: Abacos, Montana, USA
Tags: Adventure Travel, Big Hole Country, Big Hole River, etraveltrips, Family vacations, Fishing, Fly Fishing, Montana, sightseeing, travel